How Badly Will the VirnetX Verdict Hurt Apple?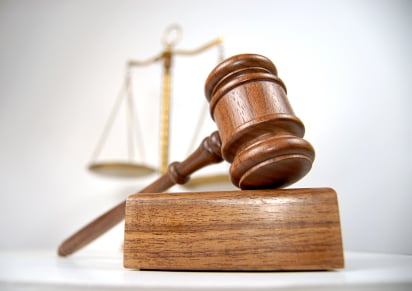 Will Apple (NASDAQ:AAPL) soon feel the pain from a long-running lawsuit by VirnetX (AMEX:VHC)? Back in 2010, VirnetX filed a lawsuit against Apple that alleged that many of its products infringed on four patents relating to network communications technology.
On November 6, 2012, a jury returned a verdict against Apple and awarded VirnetX damages of $368 million. In direct response to this verdict, Apple announced that it would alter the VPN default settings on iOS 6.
Since then, VirnetX and Apple have still failed to reach a licensing agreement, and the presiding judge in the case recently denied Apple's motion to alter the final judgment. Now Judge Leonard Davis is expected to rule on a royalty rate for VirnetX sometime in the next two weeks.
Richard Lomas at Seeking Alpha believes this royalty rate will be somewhere between 0.5 percent and 1.5 percent, although he admits it could go even higher. VirnetX's published royalty rate is between 1 and 2 percent and Lomas notes that its average royalty rate falls right in the middle at 1.52 percent.
The royalty rate would apply to all of the infringing products, including the iPhone, the iPad, and any other device that supports FaceTime and iMessage. Lomas notes that this will directly affect Apple's profit margin, which will also likely impact its stock price. However, it remains to be seen how severe this impact will be.
Apple first revealed it was still fighting VirnetX over this issue in its last 10-Q filing with the U.S. Securities and Exchange Commission. Via the SEC filing Apple stated, "The company is challenging the verdict, believes it has valid defenses, and has not recorded a loss accrual at this time."
Apple also reversed its VPN decision, stating on its Support page, "Apple no longer plans to change the behavior of the VPN On Demand feature of iOS 6.1 for devices that have already been shipped. The 'Always' option will continue to work as it currently does on these devices."
Here's how Apple and VirnetX have been trading over the past week.
Follow Nathanael on Twitter (@ArnoldEtan_WSCS)
Don't Miss: Is Apple Lying About Its Involvement in Government Surveillance?