How Does Chromecast Compare on the Streaming Devices Market?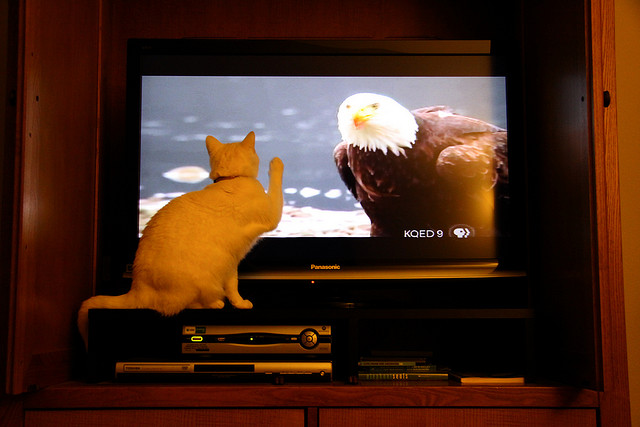 Tech companies are clamoring to get in on the home entertainment business, with Google (NASDAQ:GOOG), Apple (NASDAQ:AAPL), and Intel (NASDAQ:INTC) all creating set-top boxes that allow content to be streamed through a user's TV.
Google's newly revamped set-top box was exhibited at the Consumer Electronics show in January. According to people familiar with the device cited by the Wall Street Journal, the box is powered by Android software, and has a video camera and motion sensor to utilize Google's video chat service Hangouts. One of the people also said that the device would allow users to stream YouTube videos, TV, and movies from the Google Play store, as well as access Android apps — with plans to add Netflix (NASDAQ:NFLX) and Pandora Radio (NYSE:P) to the device later.
Google's new product Chromecast is different from the set-top box shown in January. Chromecast is a small USB-like device that plugs into TVs, and allows content from laptops, smartphones, or tablets to be streamed on a TV screen. For now, according to the Wall Street Journal, it's not clear whether Google ditched the set-top box, which had a broader set of features, in favor of Chromecast, or if the product is still being developed.
So far, the set-top boxes created by these tech companies haven't been widely adopted by consumers, but a switch to internet streaming television would have broad implications across the technology and entertainment markets, leaving traditional pay-TV providers like Dish Network (NASDAQ:DISH) and Time Warner Cable (NYSE:TWC) nervous about the transition.
Media companies are also worried, as pay-TV providers have to pay fees for the rights to their programming. Streaming network shows via the Internet would drastically change the current TV ecosystem.
And obtaining the rights to programming is part of the reason why the set-top boxes created by tech companies have failed to take off among consumers. While the technology is apparently ready, and the set-top boxes offer much better interfaces for users than traditional cable and satellite companies — the tech companies need to get rights to programming that media companies are reluctant to offer. Access to programming has slipped up Intel's planned set-top box, as well as Google TV.
For now, Apple TV is dominating the streaming devices market, with a recent study showing Apple TV accounted for 56 percent of streaming devices sold during 2012. Roku and TiVo followed, with 21.5 percent and 6.5 percent, respectively. The study cited Apple TV's AirPlay feature — which allows content to be transferred from a laptop or tablet screen to a TV screen wirelessly — as the reason for its popularity. Since Google's Chromecast has a similar function, it will be interesting to see if consumers prefer Apple's set-top box, or Google's more portable device.
Microsoft (NASDAQ:MSFT), Sony (NYSE:SNE), and Amazon (NASDAQ:AMZN) have been looking to get into the streaming-TV game as well, and with so many companies developing the technology for streaming-TV, the traditional relationship between pay-TV providers and media companies will likely undergo some major changes soon.
Follow Jacqueline on Twitter @Jacqui_WSCS
Don't Miss: Apple Wins Three Brand of the Year Awards — Again.