How Is Apple's Stock Doing After Last Week's Drop?
Monday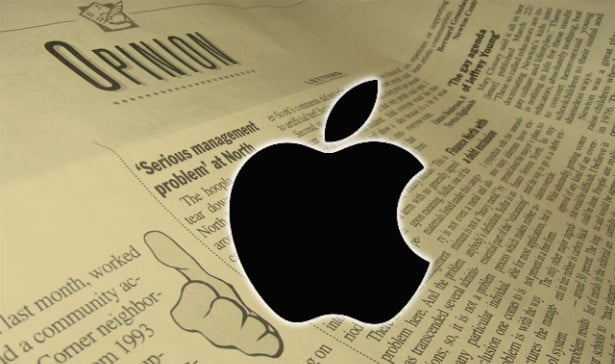 Shares of Apple's (NASDAQ:AAPL) stock continued last week's downward slide on Monday, closing down $14.78, or 3.18 percent, at $450.12. Here's a cheat sheet to Monday's top Apple stories:
Is Apple Moving Toward a Bull Market?
Apple's stock recently crossed a technical threshold that may indicate the Cupertino-based company's shares will soon rise in value. As noted by MarketWatch, Apple's stock hit the so-called "golden cross" last week when the 50-day moving average broke above the 200-day moving average.
Some analysts believe that this technical indicator is a sign that a stock is beginning to shift to a bull market. This would be a welcome change for Apple investors that have watched the stock lose over 30 percent of its value since hitting a $700-plus peak in September 2012. The technical indicator comes during a week when Apple shares lost almost 7 percent of their value after the iPhone maker's latest entries in the smartphone market failed to impress investors. Apple unveiled the iPhone 5C and the iPhone 5S at a media event on September 10… (Read more.)
Apple's High-End iPhone Meets High Fashion
In an effort to promote the improved photographic capabilities of the new iPhone 5S, Apple (NASDAQ:AAPL) recently announced a collaboration with luxury fashion house Burberry (BURBY.PK). Burberry's Monday runway show will be exclusively documented by Apple's flagship iPhone 5S.
Apple's upgraded iPhone 5S iSight camera is a marked improvement over the iPhone 5 camera, according to the company. Although it retains the same 8-megapixel resolution as the previous generation of iPhone, Apple boosted the camera's sensor size by 15 percent and increased the aperture size to f/2.2… (Read more)
Did Apple Start an iPhone 5S Price War in Japan?
Apple's recently announced partnership with NTT DoCoMo (NYSE:DCM) has apparently kicked off a cutthroat pricing battle between Japan's three biggest carriers, reports CNET. As reported by Japan's Nikkei newspaper, the country's three major wireless providers are offering the 16GB iPhone 5S for free if the customer purchases a 2-year service contract.
Although DoCoMo is Japan's largest carrier with over 60 million subscribers, it has recently been adding users at a lower rate than the other two major Japanese carriers. Rivals SoftBank and KDDI added 225,000 and 254,500 subscribers in July, respectively. DoCoMo only added 172,500 subscribers during the same time period, reports Bloomberg… (Read more.)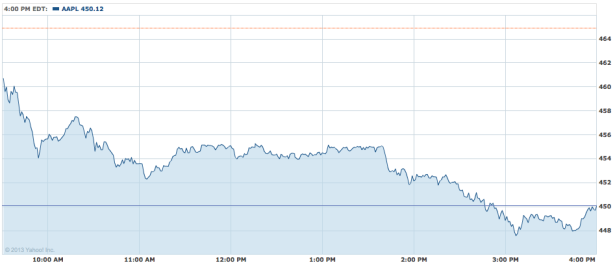 Follow Meghan on Twitter @MFoley_WSCS
Don't Miss: Apple Drops Design Hints for iPhone Case Guidelines.
Tuesday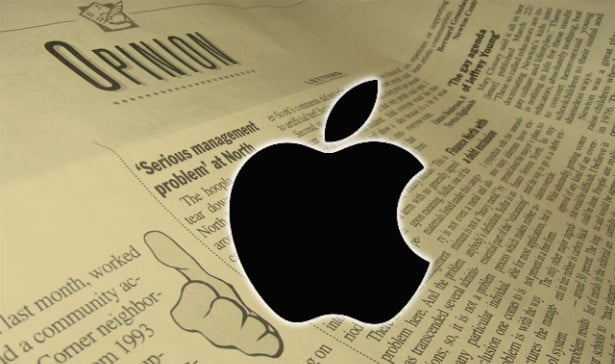 Shares of Apple's (NASDAQ:AAPL) stock temporarily brushed highs of $459.71 on Tuesday, and closed up $5.20, or 1.16 percent, at $455.32. While the iPhone maker's stock is trading at a level much higher than the lows it touched in April and in June, it still exchanges hands at a price more than 34 percent below the year-ago value. Here's a cheat sheet to Tuesday's top Apple stories:
Is Apple's Pre-Order Silence Spooking Investors?
Apple's failure to release any pre-order numbers for the iPhone 5C appears to be making some investors jittery. The Cupertino-based company's silence may be one reason why Apple's stock is down by almost 3 percent this Monday afternoon. Apple typically releases iPhone pre-order numbers that reveal how many devices have been requested in the first 24 hours of availability. Apple and its carrier partners began taking pre-orders for the iPhone 5C soon after midnight PT last Friday.
However, this is the first time that Apple has not revealed pre-order numbers since it began the practice with the release of the iPhone 4 in 2009. Last year Apple's iPhone 5 racked up over 2 million pre-orders in the first 24 hours of availability… (Read more.)
Is This the Date for Apple's Next Big Event?
Although it is less than one week after the much-hyped iPhone premiere, some Apple pundits are already offering their predictions on when the next big Apple event will take place. According to unnamed sources cited by France's MacGeneration website via the Los Angeles Times, Apple will host a "new special event around October 15."
Although MacGeneration has a mixed record of success when it comes to accurate forecasts about Apple products, this date is in line with predictions offered by more reliable sources. Renowned KGI Securities analyst Ming-Chi Kuo disclosed earlier this month that he expects the fifth-generation iPad and the second-generation iPad mini to be unveiled before the end of the year… (Read more.)
Amazon and Apple to Play More Nicely Together
Amazon.com Inc.'s (NASDAQ:AMZN) Instant Video app for Apple's iOS will now be able to stream through Apple TV via AirPlay after the app's users complained about the previous incapability.
The Amazon Instant Video app for iOS allows users to stream content purchased from Amazon or accessed through Prime Instant Video. After being first introduced in 2012, the iOS app got thousands of negative reviews for not being able to stream through Apple TV using AirPlay. According to GigaOM, the move means that Apple could be getting closer to including a native Amazon Instant Video app on Apple TV, which competitor Roku already has… (Read more.)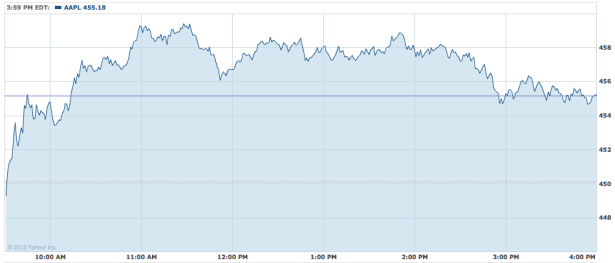 Don't Miss: Is This the Date for Apple's Next Big Event?
Follow Meghan on Twitter @MFoley_WSCS
Wednesday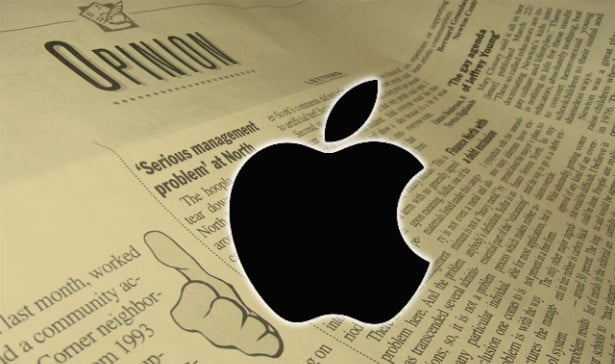 Shares of Apple's (NASDAQ:AAPL) stocked trudged along Wednesday, trading far below their 52-week high of $705.o7. Still, over the course of the trading day, shares gained $9.36, or 2.06 percent, to close at $464.68. Here's a cheat sheet to Wednesday's top Apple stories:
Kass on Apple: It's a Trap!
It seems like investing in Apple means committing yourself to a daily circus sideshow loosely orchestrated by analysts, pundits, and an often confused market. On any given day, based on any given trend or rumor, Apple is alternatively the stock to commit to or it's a value trap with "no growth and profit margins that are way to high vis a vis the competition."
Doug Kass, founder of Seabreeze Partners and provider of the quote above, is currently on the "trap" side of the fence. Speaking to CNBC, Kass said: "A year ago, Apple was selling a superior product and was charging a premium price. Now, they're selling a less-than-superior product and still charging a premium price."… (Read more.)
How Will Apple's New Devices Affect Q4 iPhone Sales?
New research from Morgan Stanley predicts that sales of Apple's iPhone devices will grow 28 percent this quarter, to 34.5 million units, a figure much higher than previous expectations. According to the research note, which was seen by Fortune, preorders for the iPhone 5C could already be seen in the data, even though the preorder period started Sunday, the same day Morgan Stanley stopped the study for the end of the third quarter.
Morgan Stanley's prediction that Apple will sell 34.5 million iPhones in the company's fiscal fourth quarter is 11 percent higher than the consensus prediction and 28 percent higher than the number of units Apple sold in its fourth quarter last year… (Read more.)
New Research Confirms Apple's Not Doing Well in China
A new study from ABI Research has shown that Apple is continuing to lose smartphone market share in China to rivals Coolpad, Lenovo (LNVGY.PK), and Xiaomi. Apple's resistance to offering lower-cost devices will continue to hurt the company's performance in China, which is the world's largest smartphone market.
The study, titled "Coolpad, Lenovo, and Xiaomi Prove Their Worth in China's Booming Smartphone Market" and seen by Wall St. Cheat Sheet, showed that Samsung (SSNLF.PK) is still the smartphone leader in China, with its Galaxy devices accounting for 17 percent of smartphone sales in the country during the second quarter of 2013. Lenovo came in second, with 13 percent; Coolpad had 10 percent; and Xiaomi had 6.5 percent… (Read more.)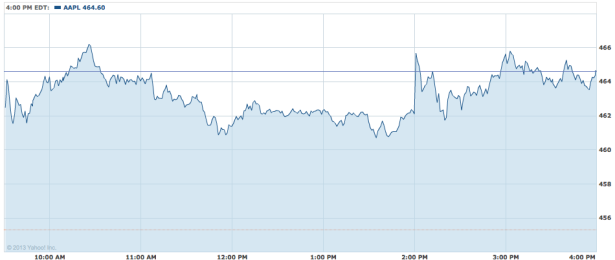 Don't Miss: Apple May Not Sufficiently Feed iPhone 5S Demand Come Friday.
Thursday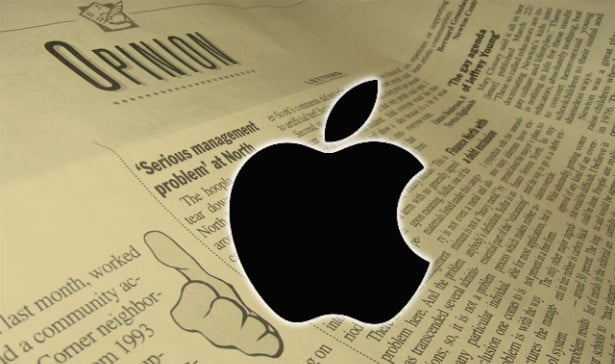 Shares of Apple's (NASDAQ:AAPL) stock picked up some momentum on Thursday, but they did close beneath the stock's 200-day simple moving average, a move that indicates to many technical analysts that the stock's major trend has turned down. Still, shares of the iPhone maker closed up $7.62, or 1.64 percent, at $472.30. Here's a cheat sheet to Thursday's top Apple stories:
Will Apple's Early iPhone Debut in China Pay Off?
For the first time, Apple customers in China will have access to the latest iPhones on the same day as consumers in North America, Europe, and Japan. Apple's iPhone 5C and iPhone 5S will launch in those markets Friday at 8 a.m. local time. This was also the first year that Apple scheduled a separate iPhone premiere event in China, reflecting the market's increasing importance to the Cupertino, California-based company. Market research firm IDC predicts that smartphone shipments in China will exceed 460 million units by 2017 to reach a market size of $117.8 billion.
Apple's share of this future market may partly depend on how well its latest devices sell in China over the weekend… (Read more.)
Tim Cook on Cheap iPhone: Apple's 'Not in the Junk Business'
Is Apple making a crucial mistake by ignoring the low-cost smartphone market or is the iPhone maker actually creating more value by staying in the premium device segment? In a recent interview with Bloomberg Businessweek, CEO Tim Cook, software chief Craig Federighi, and design leader Jonathan Ive shared their unified vision for Apple as a maker of high-end devices.
Some industry analysts have urged Apple to release a lower-cost smartphone that would enable the company to seize a greater slice of the expanding cheap smartphone market. Currently this market is dominated by devices running Google's (NASDAQ:GOOG) Android operating system. According to the latest IDC data, Android accounted for a 79.3 percent share of the smartphone market in the second quarter of this year. Apple held a 13.2 percent share over the same time period… (Read more.)
Is Demand for iOS 7 Overwhelming Apple?
The initial demand for Apple's latest mobile operating system may have surpassed the Cupertino, California-based company's expectations. According to a "reliable source" cited by Apple Insider, Apple has issued an internal, high-priority alert to its employees regarding server issues that are preventing some iPhone owners from activating their devices.
Apple made the iOS 7 update available to the public Wednesday. However, many users who have tried to download the latest iteration of Apple's mobile operating system have found the update service is unavailable. Although Apple Insider's source claimed that Apple sent out a "P1″ alert over the issue, it is not known how widespread the problem is or when the issue will be resolved… (Read more.)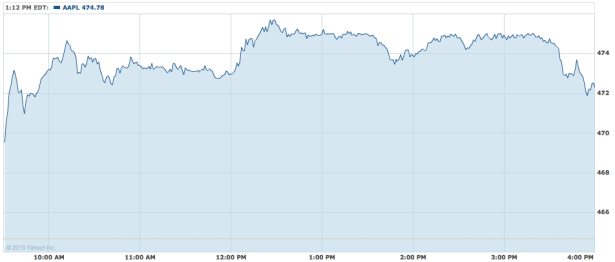 Don't Miss: How Many iPhones Will Apple Sell? Here's What the Analysts Say.
Follow Meghan on Twitter @MFoley_WSCS
Friday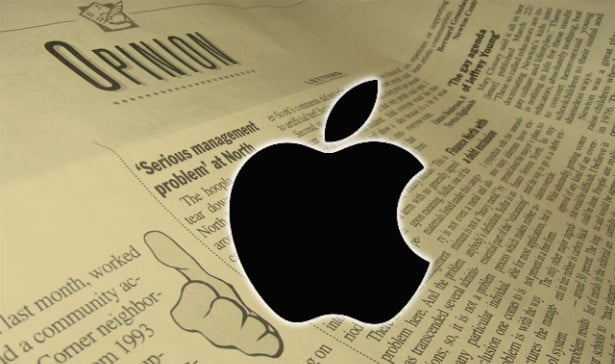 Shares of Apple's (NASDAQ:AAPL) stock ended the week up $2.51, 0.54 percent, building momentum from the previous week's 6.69 percent slide. The five-day gain would have been greater had the iPhone maker not closed down $4.89, or 1.04 percent, at $467.41 on Friday. Here's a cheat sheet to Friday's top Apple stories:
Apple Users Are Flocking to iOS 7
Apple users are known for quickly upgrading to the latest version of Apple's mobile operating system and the release of iOS 7 appears to be no exception to this trend. Thanks to
mobile analytics platform
Mixpanel, Apple fans can watch the adoption rates for iOS 7 in real time.
As of this writing, over 45 percent of Apple's mobile device users have upgraded to iOS 7. A little over half, or 50.30 percent are using iOS 6, while less than 4 percent are still using operating systems that predate iOS 6. This is a fairly explosive growth rate when considering that iOS 7 was installed on less than 3 percent of Apple's devices before the operating system was publicly released on Wednesday, September 18… (
Read more
.)
Analyst: Multiple Tailwinds for Apple's iPhone Launch
Could this year's iPhone launch weekend set a new sales record for Apple? Cantor Fitzgerald analyst Brian White sees multiple tailwinds driving iPhone sales as high as 6.5 million units this weekend.
In a note to investors, White outlines the four major positive factors that could make this iPhone launch weekend a record-breaker. First, White notes that Apple has released two iPhone models at the same time. He believes that the different price points on the iPhone 5C and iPhone 5S will enable the Cupertino-based company to reach more smartphone consumers… (Read more.)
Here's What Happened at Apple's China iPhone Launch
As Apple's (NASDAQ:AAPL) newest iPhone models became available in various markets around the world today at 8 a.m. local time, some of the first Apple fans to get their hands on the new iPhone 5S and iPhone 5C were customers in China. According to the Wall Street Journal, approximately 40 customers were already waiting in line before 8 a.m. outside of the Apple Store in Beijing's Sanlitun district.
As expected, the gold-colored iPhone 5S was one of the most popular new iPhone colors for Chinese consumers. Many commentators have noted that gold is a popular color in Asia where it has positive connotations with wealth. As reported by the Wall Street Journal, most of the waiting customers had pre-ordered their devices… (Read more.)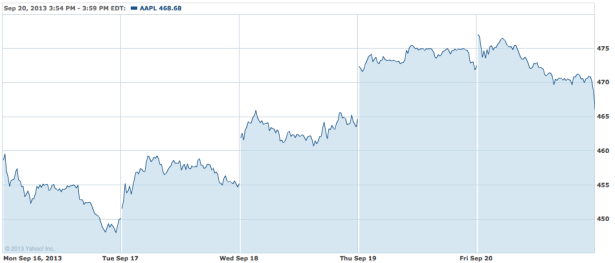 Don't Miss: Analyst: Multiple Tailwinds for Apple's iPhone Launch.
Follow Meghan on Twitter @MFoley_WSCS