How Many iPhone Pre-Orders Has China Mobile Snagged So Far?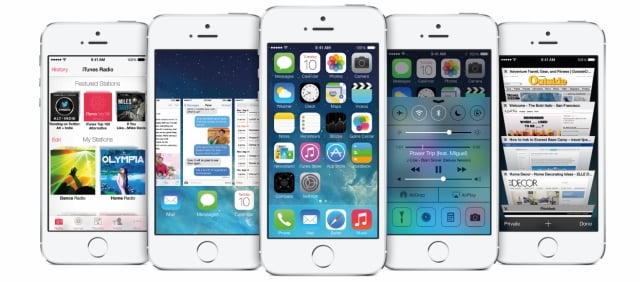 In a deal that has been highly anticipated for months, as of January 17 Apple's (NASDAQ:AAPL) iPhone will finally become available on China Mobile (NYSE:CHL), the world's largest wireless carrier. China Mobile started taking pre-orders for the phones last week, and Wedge Partners has estimated that the pre-order figures are not as high as one might expect given China Mobile's user base of 763 million subscribers.
In a note from Wedge Partners seen by All Things D, the firm guessed that China Mobile has received about 100,000 pre-orders for the iPhone 5S and iPhone 5C during the first two days that pre-orders were being taken. That figure is less than the pre-orders for the devices received by China Mobile's competitors China Unicom (NYSE:CHU) and China Telecom (NYSE:CHA), which got 120,000 and 150,000 pre-orders respectively for the phones when they were released back in September.
The firm said that one reason the numbers are so low could be because the phones are already a few months old. Another reason could be because China Mobile isn't offering higher device subsidies than its competitors on the iPhones. This is also just one estimate on the figure and not an official number from China Mobile, so Wedge could be underestimating the number of pre-orders the carrier has gotten.
"What's important to remember is these phones launched in September," Wedge analyst Brian Blair told AllThingsD. "Now here we are several months later and there's no subsidy being offered that's so special that the pre-orders are off the charts. If this had been in September when the phone launched globally, I think the numbers would be a lot higher."
Analysts have been speculating about how many iPhones Apple would sell through China Mobile for months as rumors about the potential deal have been buzzing for some time. Estimates on the figure have ranged wildly from under 10 million (Bank of America) to 24 million (Cantor Fitzgerald). What analysts do agreed on, however, is that any additional iPhones China Mobile sells will be a benefit to Apple's bottom line and pursuit of a higher market share in Asia.
More From Wall St. Cheat Sheet:
Follow Jacqueline on Twitter @Jacqui_WSCS