How Much Could Heins Make if Ousted From BlackBerry?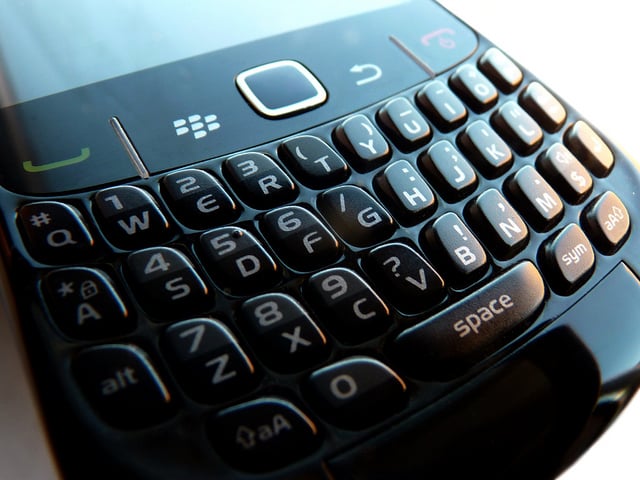 BlackBerry (NASDAQ:BBRY) CEO Thorsten Heins will make $55.6 million if the struggling smartphone maker is taken private and he is pushed out of the company, Bloomberg reports.
That figure is based on BlackBerry's stock price at the end of its fiscal fourth quarter, according to a May proxy filing dug up by Bloomberg. The motion was approved by BlackBerry shareholders at a meeting on July 9.
After BlackBerry announced Monday that it was pursuing "strategic alternatives" including a possible sale, rumors have been swirling as to who will buy the company. Fairfax Financial Holdings is considered a candidate by many, as that company's CEO, Prem Watsa, stepped down from BlackBerry's board after the announcement was made, citing a possible conflict of interest.
While tech companies like Apple (NASDAQ:AAPL) and Google (NASDAQ:GOOG) could be interested in BlackBerry for its large patent portfolio, the company may have a harder time finding a buyer than analysts thought. According to people familiar with the matter cited by Bloomberg, BlackBerry bankers JPMorgan Chase (NYSE:JPM) and RBC Capital Markets have spent the last year quietly contacting possible buyers but haven't gotten any bites.
If Heins is fired at the hands of a new owner, he'll get $48 million in equity, according to the documents, versus the $16 million he'll get if he's terminated without a change in control of the company. BlackBerry stock has gone up this week after the company's announcement was made, but is still lower than the end-of-March price the May filing is based on. According to Bloomberg's calculations, based on BlackBerry's current stock price, Heins could get about $44 million if a new owner demands he leave the company.
BlackBerry's Monday announcement is the first time the company has officially confirmed it will consider takeover offers. Heins had been banking on the new BlackBerry 10 operating system and line of smartphones to bring the company back to its former success, but the devices haven't been able to compete with industry giants Apple and Samsung (SSNLF.PK).
Follow Jacqueline on Twitter @Jacqui_WSCS
Don't Miss: Will these iPhone 5S Predictions Ring True September 10?