How Much Will Nokia's Elop Make from Microsoft Acquisition?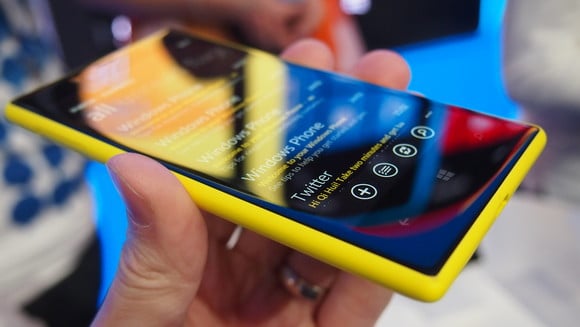 Former Nokia (NYSE:NOK) Chief Executive Officer Stephen Elop is set to receive a compensation package that has been estimated by Nokia to be worth $25.5 million, according to a shareholders's proxy statement seen by the Wall Street Journal. Elop is leaving the Finnish company to work for Microsoft (NASDAQ:MSFT) as Microsoft purchased the Devices and Services unit of Nokia for $7.2 billion.
Elop is also widely seen as a front-runner for the CEO position at Microsoft, as current CEO Steven Ballmer unexpectedly announced last month that he will retire within a year. Ford Motor Company (NYSE:F) CEO Alan Mulally and Computer Sciences Corp. (NYSE:CSC) CEO Mark Lawrie are also reportedly at the top of Microsoft's CEO wish-list.
Elop, who worked at Microsoft before moving to Nokia, was responsible for the decision to scrap Nokia's outdated Symbian operating system for Windows, a controversial decision given that Nokia's Lumia smartphones powered by the Windows operating system have not been able to claw back market share from industry titans Apple (NASDAQ:AAPL) and Samsung (SSNLF.PK). It was recently revealed that Nokia had experimented with Google's (NASDAQ:GOOG) Android operating system in its Lumia smartphones, leading some to speculate whether Nokia's devices would have been more successful had it run on the most popular mobile platform in the world.
According to the Wall Street Journal report, Elop caused more controversy during his time at the helm of Nokia by downsizing the company's research and development, cutting tens of thousands of jobs and selling the company's seaside headquarters outside Helsinki.
Ballmer said of the deal, "This agreement is really a bold step into the future for Microsoft." In addition to Elop, 32,000 other Nokia employees will join Microsoft. Whoever ends up taking the helm of Microsoft will be expected to revitalize the company, succeeding where Ballmer failed. Since mobile is such a key piece of Microsoft's future, Elop would make a sensible choice despite mixed reviews of his performance at Nokia.
The deal still needs shareholder approval, but is expected to close in the first quarter of next year. The shareholder proxy filing providing the details on Elop's compensation was released in advance of Nokia's shareholder meeting to vote on the deal, which is scheduled for November.
Follow Jacqueline on Twitter @Jacqui_WSCS
Don't Miss: Oracle Hits the Ground Running With First-Quarter Results.