How Samsung Found a Lone Agreement in a Sea of Disputes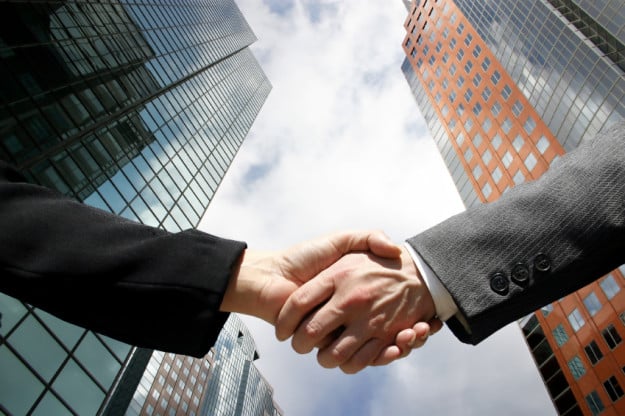 Nokia Corp. (NYSE:NOK) and Samsung Electronics Co. (SSNLF.PK) are feeling friendly based on their recent deal, which extends their licensing agreement through 2018. The previous agreement would have expired later this year. According to the Wall Street Journal, the two companies have been competitors in the market for a long time, and deals on patents, like this recent one, help to prevent either from getting dragged through a sludge of lawsuits. Clearly a useful arrangement for both sides — but not necessarily your average one.
"This extension and agreement to arbitrate represent a hallmark of constructive resolution of licensing disputes, and are expected to save significant transaction costs for both parties," said Paul Melin, the chief intellectual property officer at Nokia — according to a company press release.
The release notes that Samsung "will pay additional compensation to Nokia for the period commencing from January 1, 2014 onwards," but that the "amount of such compensation shall be finally settled in a binding arbitration which is expected to be concluded during 2015." According to the Wall Street Journal, Nokia makes around $674 million per year in patent license revenue.
The tech company isn't afraid to go after companies that owe it payment either — Nokia is known for following up on the utilization of its intellectual property in a highly assertive manner. It has also signed continuing licensing agreements with approximately 50 companies. Despite that, all has not been quite on the western front for Nokia — or Samsung for that matter.
Nokia and Apple (NASDAQ:AAPL) settled a dispute in 2011 over patents, with Apple ultimately making a settlement payment to Nokia, and then paying royalties in a new patent-license agreement. Nokia also came to a similar agreement as made with Apple, with BlackBerry (NASDAQ:BBRY), following legal issues over BlackBerry's patent infringement.
Samsung has been on the other end of matters more often than not — as the defendant in disputes with Ericsson (NASDAQ:ERIC) and Apple. Ericsson has gotten the U.S. International Trade Commission involved, asking that they ban imports of Samsung's products — though a conclusion has yet to be reached. Ericsson had launched a suit regarding Samsung's use of intellectual property in a Texas court last year.
Don't Miss: Here's Why India May Soon Become Apple's Next Big Market.