How Will an Even Bigger Buyback Plan Impact Apple?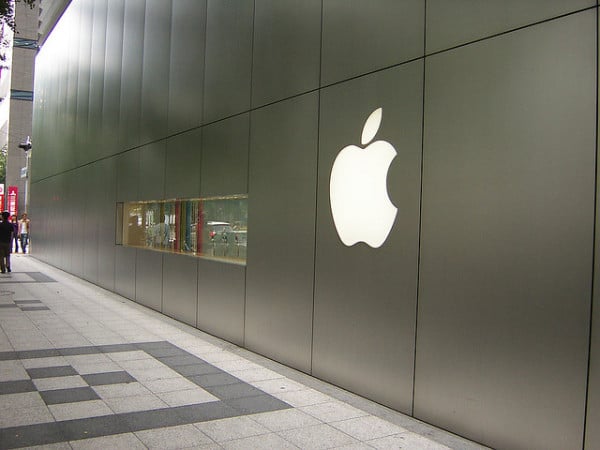 After receiving heat from hedge fund manager David Einhorn earlier this year, Apple (NASDAQ:AAPL) announced the biggest capital return program in market history. The move marked a bottom for shares and placed more cash in the pockets of shareholders. However, there is another push for the world's largest tech company to do more.
Last week, billionaire investor Carl Icahn posted on Twitter that his fund holds a "large position" in Apple. He believes the company is "extremely undervalued," and had a "nice conversation" with chief executive officer Tim Cook about launching a larger buyback immediately. The activist investor did not disclose the amount of his investment, but the amount is believed to be around $1.5 billion.
The Tweet heard around Wall Street instantly boosted Apple shares and the tech giant posted its best single-week performance in nearly two years. In fact, Apple was the best performer in the S&P 500 (NYSEARCA:SPY). While the increase was welcomed by shareholders, one analyst is focusing on the longer-term implications of a bigger buyback plan.
Analyst Chris Whitmore of Deutsche Bank recently told Apple Insider that if Apple increased its share buyback plan by another $50 billion at an average price of $500, it would add about $4.25 in earnings per share for the company's fiscal year 2014. That represents an increase of about 10.5 percent over the year.
Whitmore also believes the additional $50 billion buyback could be self-funding, since Apple's interest expense on debt needed for the increase would only be about $1 billion — which would be offset by a reduction in dividend payments on the retired shares.
In April, Apple's Board of Directors approved a plan to return $100 billion by the end of 2015, representing a $55 billion increase from the original plan announced last year. It raised its buyback program from $10 billion to $60 billion and hiked its quarterly dividend 15 percent from $2.65 to $3.05 per share.
Apple is currently the largest dividend payer in the market, and holds the achievement of launching the biggest single share-buyback program in history, surpassing previous record-holders Microsoft (NASDAQ:MSFT) and Procter & Gamble (NYSE:PG).
Although Apple has an iron-clad balance sheet, a self-funded expansion in the current capital return program is an added bonus considering the location of Apple's cash. Taking the total of cash and cash equivalents, short-term marketable securities, and long-term marketable securities, Apple has $146.6 billion in its war chest. However, $106 billion of that is held offshore for tax reasons.
Given Apple's recent performance, any expansion in its capital return program should help stabilize and lift shares even more. Since hitting its 52-week low of $385.10 on April 19, Apple is up more than 30 percent. As we noted in our Apple Research Report last month, shares successfully tested strong support near $375 twice this year, and are poised for long-term gains. Apple's capital return plan and upcoming new products should not be underestimated.
Don't Miss: These 8 Giants Are Dominating Web Traffic This Summer
Follow Eric on Twitter @Mr_Eric_WSCS