How Will TWC's Pact with Universal Sports Affect Consumers?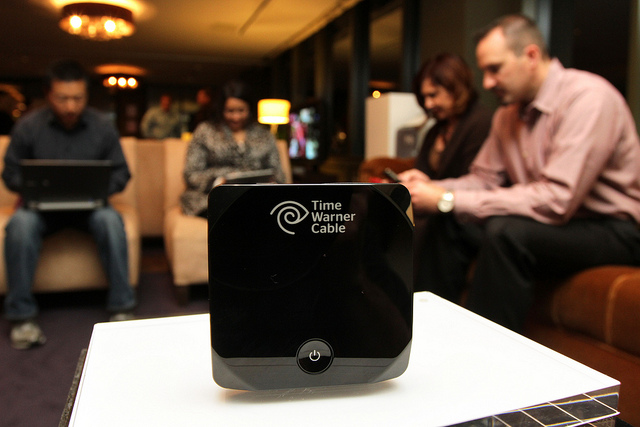 Time Warner Cable Inc. (NYSE:TWC) has been playing an aggressive business strategy recently, rolling out its "TV Everywhere" service to more mobile devices and networks this year, as well as expanding the service to include Universal Sports Network, which covers the Olympics and other endurance sports.
It is perhaps a bigger deal for Universal, whose partnership agreements for providing its content span a plethora of companies including DirecTV (NASDAQ:DTV), Dish Network (NASDAQ:DISH); Cascade Communications and BendBroadband in Oregon; Wave Broadband in California, Oregon and Washington; GCI in Alaska, Hiawatha Broadband Communications in Minnesota; MTC Cable in New York; Waitsfield Cable in Vermont; Hawaiian Telcom; and IPTV distributors SkyAngel and Century Link.
The financial specifics of the deal were not disclosed, however Universal Sports president Scott Brown did release a statement saying that, "We are thrilled that Time Warner Cable sees value in Universal Sports Network. We look forward to serving Time Warner Cable's customers with exciting, global sports coverage on multiple platforms."
Time Warner's TV Everywhere feature also includes a deal with Verizon Wireless (NYSE:VZ) to allow Verizon customers to stream TV and movies anywhere they have a wireless connection, 3G or 4G LTE service. The service is now also available for Apple (NASDAQ:AAPL) devices on wireless connections.
Alexis Johnson, vice president of content acquisition for Time Warner Cable, commented on the deal from TWC's perspective, telling customers that, "Time Warner Cable customers will soon be able to enjoy the year-round coverage of championship sports programming found only on Universal Sports. We are delighted to be able to provide our Sports Pass subscribers with access to coverage of the Olympic sports they love on multiple platforms."
In addition to covering the Olympics, Universal Sports covers an array of other offerings, including the World Aquatics Championships, Boston Marathon, Alpine Ski World Cup, World Figure Skating Championships, Vuelta a España, Kona Ironman and Rugby Sevens World Cup.
Time Warner has also made a move for the online video service Hulu, following an offer to purchase the company outright by DirecTV. Time Warner, according to Bloomberg, has made an offer to purchase a stake in the company and become investors subsequently. Hulu is currently owned by the Walt Disney Co. (NYSE:DIS), Comcast (NASDAQ:CMCSA), and 21st Century Fox Inc., owned by News Corp. (NASDAQ:FOXAV).
Don't Miss: IMF's Lagarde: U.S. Could Be Growing Faster.