IBM Is Being Sued Over NSA Scandal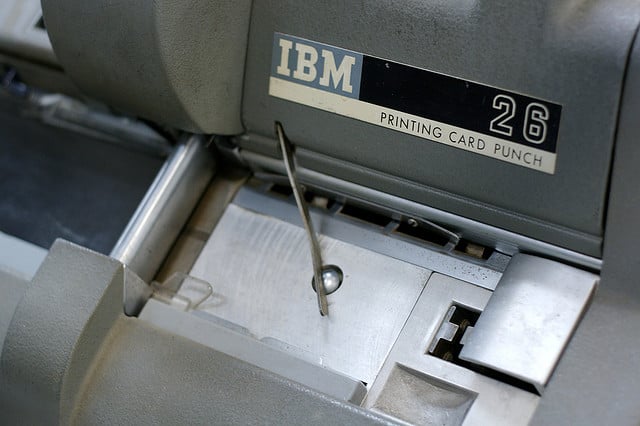 International Business Machines (NYSE:IBM) is being sued by a shareholder over the detrimental effect the National Security Agency scandal has had on the company's business in China, which has dragged on IBM's financial results since Edward Snowden leaked NSA documents this summer.
According to a report from Reuters, the suit claims that IBM covered up the extent to which it was allowing the U.S. government access to its customers' personal information. After it was revealed that the NSA was spying on foreign users of American tech companies, China promptly abandoned giving business to U.S.-based technology companies. That drop in business has shaved $12 billion off IBM's market value, Reuters reports.
The Louisiana Sheriffs' Pension & Relief Fund, the plaintiff in the suit, said that IBM knowingly risked its business in China by giving the government more information on Chinese customers than the company was required to by law. IBM Chief Executive Virginia Rometty and CFO Mark Loughridge are named as defendants.
The NSA scandal has had a disastrous effect on the American tech industry already, as many foreign customers were outraged to find out they were being spied on by the U.S. government. Many people in the United States also felt that their privacy was being invaded. Companies including IBM and Qualcomm (NASDAQ:QCOM) have both lowered forecasts to adjust for lost business in China, and some have estimated that the scandal could cost the U.S. tech industry billions.
Tech companies responded by saying that much of the information they provided to the NSA was required by law and have since lobbied for more transparency regarding government requests for data. Google (NASDAQ:GOOG) and Apple (NASDAQ:AAPL) have both released reports revealing as much as legally possible about government data requests.
IBM's latest earnings report showed the toll that lost business in China has taken already. Total revenue fell 4 percent year over year, and operations in the Asia Pacific region plummeted 25 percent. Sales in China alone fell 22 percent, and hardware sales in the country dropped 40 percent.
Follow Jacqueline on Twitter @Jacqui_WSCS
Don't Miss: FCC Breaks the Smartphone Lock.