Icahn Continues to Bend Cook's Ear About Apple Buyback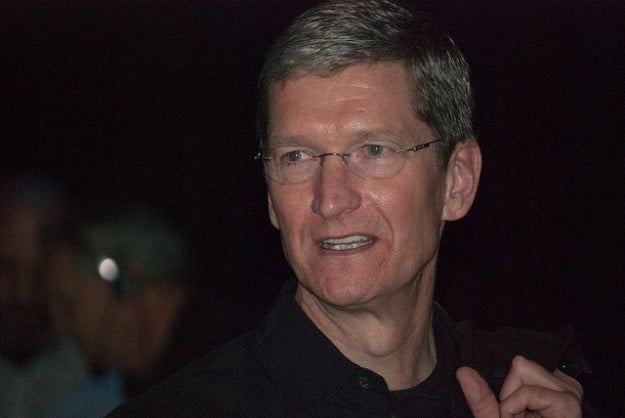 Billionaire investor Carl Icahn recently spoke again with Apple (NASDAQ:AAPL) CEO Tim Cook about his proposal to expand the Cupertino-based company's share buyback program by $150 billion, reports CNBC. The activist investor told CNBC's Scott Wapner that he had a "good conversation" with Cook "over the last few days."
According to Icahn, Cook is continuing to study the buyback proposal. Although it is not known if Cook agrees with Icahn's views on share repurchases, the two men apparently found some common ground. "We both continue to believe that the company is undervalued," Icahn told CNBC.
Icahn has been bending Cook's ear about his massive share buyback proposal ever since he met with the Apple CEO in late September. Last month, Icahn outlined his case for the $150 billion share buyback in an open letter to Cook that he posted on his new Shareholder's Square Table website. In the letter, Icahn argued that Apple should immediately announce a "$150 billion tender offer" at $525 per share, financed with funds borrowed at a 3 percent interest rate.
Icahn also predicted that his proposed buyback would precipitate "an immediate 33 percent boost to earnings per share, translating into a 33 percent increase in the value of the shares." Although Apple announced a $60 billion share buyback program expansion in April of this year, Icahn believes that the company is making a strategic mistake by not expanding it further.
Icahn also revealed in his letter that he recently increased his stake in Apple by 22 percent, from approximately 3.9 million shares to 4.7 million shares. According to Icahn, the total value of his position in Apple is currently around $2.5 billion. Icahn also noted that he plans to increase his stake in the future.
More recently, Icahn told CNBC that he would consider a proxy fight if Apple doesn't act on his proposal. "If they don't do it, we'll test the waters and see if the shareholders want us to do it and if we could win," said Icahn. "We've said 'We're not going away.' I told that to Tim [Cook] and I'll say it again," he added. Here's how Apple has traded so far today.
Follow Nathanael on Twitter (@ArnoldEtan_WSCS)
Don't Miss: Gene Munster: Apple Will Soon Control Your Home.