Icahn Is Still Chirping About Apple Buybacks Via Twitter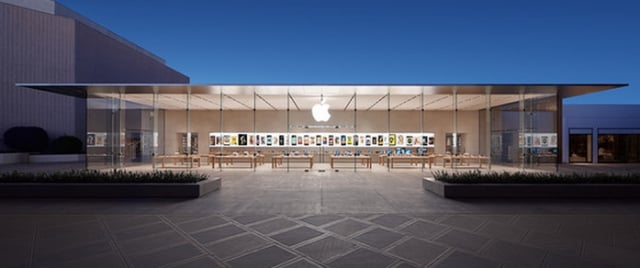 Shrewd activist investor Carl Icahn took to Twitter again Wednesday, and the billionaire had more to say about the larger share buybacks he is pushing on Apple (NASDAQ:AAPL) CEO Tim Cook.
As we know, Icahn has a serious stake in Apple — about $1.5 billion — and he is all about his voice being heard. Earlier in the month, we learned via Twitter that he arranged a dinner with Cook specifically to talk about his buyback requests, and now Apple Insider reports that he had a similar argument to make in his letter he recently wrote to the CEO.
The investor reportedly wants Apple to initiate a larger buyback of its own shares, even though the Cupertino, California-based company already has plans to spend a total of $100 billion through 2015 on share buybacks and dividend payouts. According to Apple Insider, though, Icahn wants Apple to increase that share buyback program and spend $150 billion on its own shares, and he has taken to social media to make that happen.

Consumers were made well aware of the letter that Icahn penned Wednesday, because the investor tweeted about it, and even promised to publish it on his new "Shareholders' Share Table" website that is expected to launch Thursday. "Just sent a letter to Tim Cook. Full letter will be disclosed on my website, the Shareholders' Square Table, which will be launched tomorrow."
It also should be known that Icahn made an unknown pledge in his letter to Cook Wednesday, but it is still unclear whether the CEO will give in to the social media pressure and pledge bribe. Thus far, despite their dinner plans, Icahn and Cook have yet to come to an agreement over Apple's buyback plans, and many analysts believe that Cook should ignore the activist investor's requests and focus on Apple's own plans.
However, unfortunately for Cook, silencing Icahn might not be that easy, as the investor maintained to CNBC recently, "I feel very strongly about this. I can't promise you the stock will go up and I can't promise you they will do the buyback. But I can promise you that I'm not going away until they hear a lot more from me concerning this."
Icahn also was the subject of a Bloomberg Television interview Wednesday, following his tweets, and there, he maintained his $150-billion buyback request, and explained, "We have recommended several times, $150 billion. We are making a bunch of pledges in the letter, and I think you will find it very interesting. I think it will stop any criticism saying I am just looking for a quick trade. We do have a good profit in Apple, but that could not be further from the truth."
Recognizing the criticism the analyst also asserted, "I think that some of the critics that you listen to are just absurd. I just heard someone say that Apple might need the money for other things. That is tantamount to saying that Bill Gates should not fix his house because he needs the money for charity. They have so much cash, with no ballroom, how can you possibly have that type of criticism of a buyback? They might need the money for other things.
"Apple is not a bank and shareholders did not buy the stock to be a bank. We have no complaints about the management and what they are doing with technology, but there is no one on that board who really had a great knowledge of fiancé as far as I can see, but maybe I am wrong on that, I do not want to start a new war. I will say this, to a list criticism saying that they need money for other things, it is idiotic. Or it is a complete lack of reading a balance sheet."
Despite Icahn's aggressive assertions, however, the investor was adamant about only having good things to say about Cook, and made sure to note, "I cannot talk to Tim. I have met him. I find he is doing a very good job. This is not a criticism of him. I think he believes as strongly as I do that the company is undervalued. Therefore, you can deduce from that, or you should be able to that if the company's stock is very cheap and I have $150 billion, why do I not use some of it to buy the stock? It makes no sense. Tim. He is not going to run ahead of his board. I know he believes the stock is very cheap, as I do."
Don't Miss: Apple Impresses Analysts with Tuesday's iPad Event.