Icahn May Pressure Apple Acquisition, Shell's New Facility, and 3 More Hot Stocks
Apple Inc. (NASDAQ:AAPL): Carl Icahn has built up a 16 percent stake in Nuance Technologies, which has been used by Apple for its Siri assistant technology. Between his holdings in Nuance and his newly minted stake in Apple, flurries of speculation are whispering that Icahn might pressure Apple to buy all or part of Nuance sometime down the road.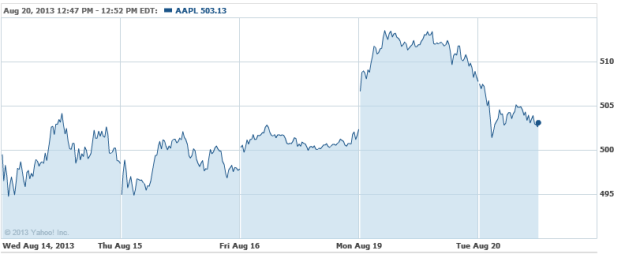 Royal Dutch Shell (NYSE:RDSA): Shell has initiated the construction of a $200 million lubricant plant in Indonesia to help meet demand from rising car sales in the country. The company is counting on the facility to allow it to break into the strong demand for vehicles in the country — Southeast Asia's largest economy — as passenger car sales hit a record 1.2 million units last year in light of strong economic growth in recent years that has, in turn, fueled rising incomes.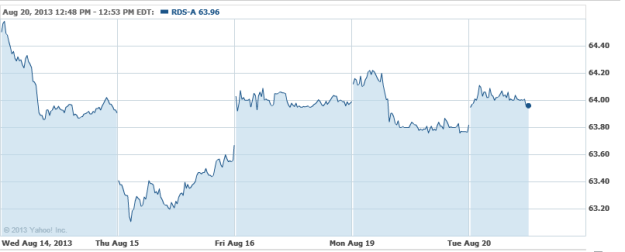 Novartis AG (NYSE:NVS): Novartis has received Food and Drug Administration breakthrough therapy designation for its BYM338 (bimagrumab) treatment for patients suffering from sporadic inclusion body myositis, a rare but potentially fatal muscle-wasting condition. If the drug reaches approval, BYM338 has the potential to become the first treatment for the disease; it is the third Novartis drug this year to be awarded with the FDA's breakthrough designation.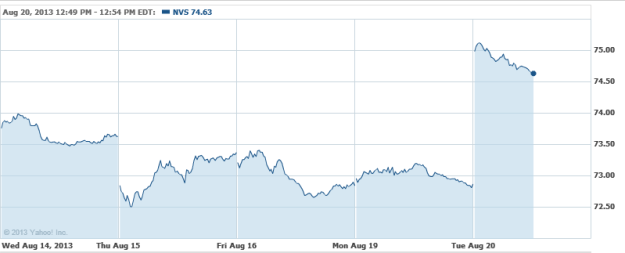 Dick's Sporting Goods (NYSE:DKS): Dick's shares are off by more than 6 percent in reaction to the news that the retailer missed its earnings estimate by 3 cents per share, with earnings per share of 71 cents. Revenue, too, fell shy at $1.53 billion, missing by $0.04 billion. Although comparable sales rose 1.2 percent during the second quarter, they fell largely short of the guidance of 3.5-4.5 percent. EPS outlook has been shifted down to $2.60-$2.65 versus the $2.83 consensus. Comparable sales are seen as declining 2 percent to 3 percent.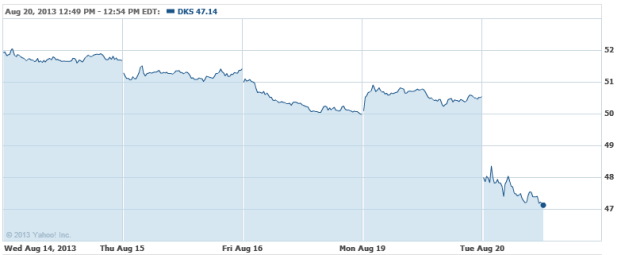 Siemens AG (NYSE:SI): Siemens has obtained an order from Portland General Electric for 116 wind turbines, each one producing 2.3 megawatts, to be installed at the Tucannon River Wind Farm in Washington. Once they come online in 2015, the cluster will produce enough power for 84,000 homes.