Icahn Reveals $1.5 Billion Stake in Apple, More Boeing 787 Woes: Morning Buzzers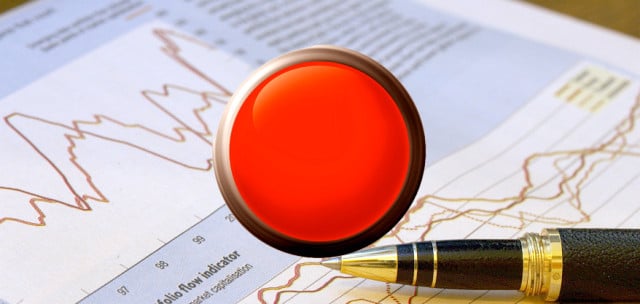 U.S. stock futures fell this morning, as the economy continues to show signs of strength and more economists believe the Federal Reserve will start paring back stimulus soon. Sixty-five percent of economists surveyed by Bloomberg said they believe the Fed will begin cutting stimulus after its meetings on September 17 and 18.
Futures at 8:30 a.m.: DJIA: -0.26% S&P 500: -0.24% NASDAQ: -0.12%
Here's your cheat sheet to the stories buzzing this morning:
Apple (NASDAQ:AAPL) has grabbed the attention of activist investor Carl Icahn, who revealed yesterday via Twitter that he has a $1.5 billion stake in the company. Icahn said in an interview cited by the Wall Street Journal that he believes Apple's stock is highly undervalued and the company should begin a share buyback as soon as possible. Icahn believes the stock is worth $625 a share. Apple closed at $489.57 yesterday, jumping 5 percent after Icahn's investment was revealed.
Barclays (NYSE:BCS) Chief Financial Officer Chris Lucas will be leaving the company sooner than had been expected due to health concerns. Lucas was set to leave the position in February, but it was announced this morning that he will step down next week and be replaced by Tushar Morzaria October 15th. Barclays has been working to increase its capital, looking to raise $9 billion from investors to comply with new British regulations.
Boeing (NYSE:BA) is facing more problems with its 787 Dreamliner. All Nippon Airways, a subsidiary of ANA Holdings Corp. (ALNPY.PK) and the largest carrier of the 787, announced this morning that it had discovered faulty wiring in the plane's fire extinguishing system, which could cause the wrong extinguisher to go off if a fire started in the engine. One ANA flight was delayed two hours due to the problem and a Helsinki-bound Japan Airlines Co. 787 flight was forced to return to Japan for inspection.
Zynga's (NASDAQ:ZNGA) new Chief Executive Officer Don Mattrick is putting the online gaming company through restructuring. Several top executives will be leaving the company in the shuffle as Mattrick organizes Zynga into three main divisions — studios; technology, live ops, and publishing; and functional. The reorganization resembles a similar shift at Mattrick's former home, Microsoft (NASDAQ:MSFT).
Follow Jacqueline on Twitter @Jacqui_WSCS
Don't Miss: Catching Fire and 7 Other Sequels to Watch This Year.