IDC: Apple Grew in China During Q4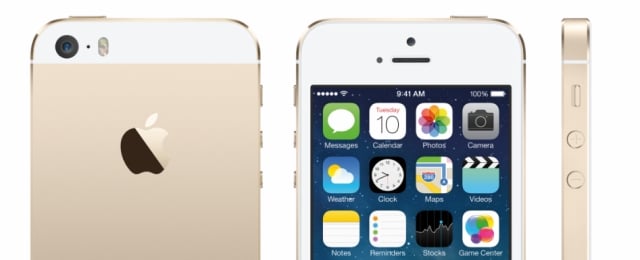 Apple (NASDAQ:AAPL) seems to have gained some smartphone market share in China in the fourth-quarter of 2013, according to data from IDC seen by the Wall Street Journal. The research firm found that Apple's market share in the country rose from 6 percent during the third quarter to 7 percent in the fourth quarter, placing it in fifth place overall on the Chinese market.
Apple, of course, is hoping that its recent deal with the world's largest wireless carrier by consumers, China Mobile (NYSE:CHL), will boost its share in the world's largest smartphone market even further. Apple's iPhone became available for consumers through China Mobile last month.
China's market is still dominated by Apple's rival Samsung (SSNLF.PK), which makes smartphones at various price points and holds a 19 percent share. After Samsung comes low-end Chinese vendors Lenovo (LNVGY.PK), Coolpad, and Huawei. Cheap smartphones running on Google's (NASDAQ:GOOG) Android operating system have proven to be the most popular in China and other emerging markets where fewer consumers can afford one of Apple's expensive devices.
IDC also found that China's smartphone market growth has been affected by increasing saturation. China's smartphone market overall grew 63.6 percent during 2013, but the firm predicted that figure would shrink to just 19.8 percent during 2014. "China's smartphone market will remain relatively high growth in 2014, but its growth rate will drop dramatically compared with the 63.6 percent growth rate in 2013," says James Yan, Senior Analyst of Client System Research, IDC China.
Apple will likely see a further boost from the China Mobile deal, which may convince some Android users to switch to an iPhone as China continues to build out its 4G network. Apple will likely see more market share gains from wealthier consumers who may already have smartphones than from consumers in rural areas and small cities who haven't yet purchased a smartphone.
Apple and all other smartphone markers are facing an increasingly saturated market that soon won't post the high growth rates that have been seen in recent years. Recent research from Raymond James analyst Tavis McCourt found that in 2014 non-Chinese smartphone makers will not see any growth. Apple and Samsung will continue to take over 100 percent of the industry's profits and dominate developed markets while Chinese vendors turning out cheap smartphones will find growth in developing regions.
"It remains unclear to us where any non-Chinese vendor outside of Apple and Samsung will obtain the profits necessary to re-invest in the business," McCourt said per Investors Business Daily. "The mobile device market continues to look like an Apple and Samsung market in the developed world, with Chinese-based vendors continuing to take share in emerging markets."
While Apple will have to deal with the overly saturated smartphone market soon, the company's high-end approach seems to be working for now. Research from Gartner showed that the company worldwide mobile phone market share rose from 7.5 percent in 2012 to 8.3 percent in 2013. But, while Apple increased its share of the overall mobile phone market and sold more iPhone units in 2013 than it sold in 2012, the California-based company actually lost global smartphone market share in 2013 due to the growing low-end smartphone market. According to Gartner, Apple's share of the worldwide smartphone market decreased to 15.6 percent in 2013, compared to 19.1 percent in 2012.
Apple is hoping that the China Mobile deal will help it reach the remaining customers in China that can afford an iPhone to hopefully help the company post more significant gains in that market during the first-quarter of 2014.
More From Wall St. Cheat Sheet:
Follow Jacqueline on Twitter @Jacqui_WSCS