IDC Confirmed It: Apple's Tablets Are Definitely Slipping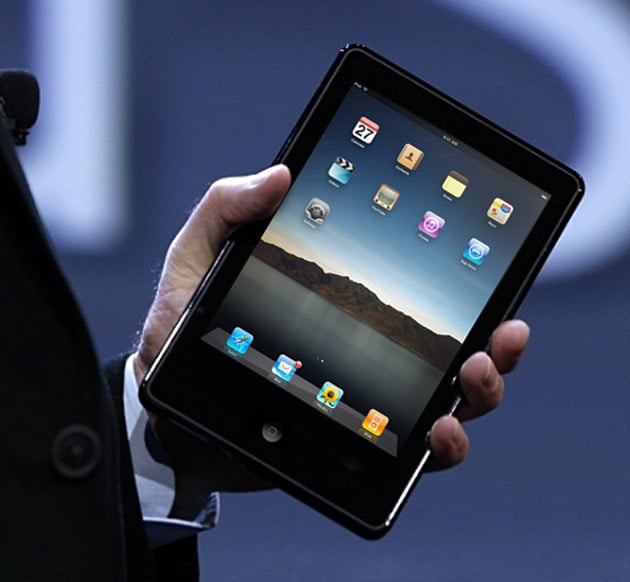 It now seems as though IDC is in agreement with Strategy Analytics on some aspects of the global tablet market, particularly on the rankings of the main players. However, there are some major discrepancies in the numbers when it comes to just how big each company's share of the market is.
The results may not be surprising. IDC reported that Google's (NASDAQ:GOOG) Android took the cake for market share in the second quarter, growing from 38 percent in the second quarter of 2012 to 62.6 percent a year later. This was made possible by a 162.9 percent increase in sales in that time frame.
Apple (NASDAQ:AAPL) took the No. 2 spot with a market share of 32.5 percent, which fell from 60.3 percent a year earlier. This drop came as sales fell from 17 million to 14.6 million. The poor performance can likely be attributed to the lack of a new iPad during the time period.
Truly falling by the wayside were Microsoft (NASDAQ:MSFT) and BlackBerry (NASDAQ:BBRY). Windows wound up with just a 4 percent market share, though this was a major increase from the 1 percent share it had the year before. Sales for Microsoft also grew 527 percent during the time period, more than any of the other big competitors.
Blackerry wasn't nearly as lucky. Its market share fell from 0.7 percent to 0.3 percent, with sales down to 100,000 from 200,000. This gave BlackBerry the biggest decline in sales of the top five companies on the list. The company has been struggling for some time, and the tablet market does not seem to be an area that will offer any help in making a recovery.
IDC's data are different from Strategy Analytics's data particularly regard to to Android and iOS. Both show Android as the current market leader, but Strategy Analytics's data had already shown Android at the top in the second quarter of 2012 with a 51.4 percent market share. This may be because Strategy Analytics's data included white-box items — produced by lesser known brands — which gave Android an extra 8 million units sold in the second quarter of 2012 and 6 million more this year.
Depending on how you look at the data, it may seem as though Apple is in bad shape. Shrinking sales are a sure sign of trouble, but Apple still managed to be the most popular equipment vendor. Though its operating system may come second to Android, its iPads are beat by no other tablets.
As mentioned before, Apple sold 14.6 million tablets in the second quarter. Samsung (SSNLF.PK) followed Apple with just over half of that at 8.1 million. These two were followed up by Asus (ASUUY.PK) , Lenovo (LNVGY.PK), and Acer (ACEIF.PK), which combined had 4.9 million units sold. Apple's 32.4 percent market share stood well above Samsung's 18 percent share.
However, Apple's lead is one that appears as though it may not last. IDC's data showed Apple as the only top-five vendor to experience a decline in sales between 2012 and 2013. On top of that, the next four in line all saw sales growth of more than 100 percent, most experiencing increases of more than 200 percent. Samsung jumped 277 percent from 2.1 million sales to 8.1 million; Lenovo jumped 313.9 percent from 400,000 to 1.5 million.
It may be hard for investors to remain hopeful for Apple — it has long been at the wayside in personal computers, it was trumped by Android in the global smartphone market, and it is now losing traction in the tablet market. New tablets expected this fall might help the iPad maker turn things around temporarily, but new product categories are seeming more and more necessary to retain its image as a top innovator in the eyes of investors.
Nonetheless, things looking bad for Apple only make it seem worse for BlackBerry. The company saw a surge in its stock in anticipation of BlackBerry 10, its latest platform, but hope for the tech company seems to be dwindling, as its products don't prove to have the same popularity of the BlackBerry phones of yesteryear.
Follow Mark on Twitter @WallStMarkSheet
Don't Miss: Is Apple Rearranging Its Manufacturing Partners?