IDC: PC Sales Just Can't Speed Up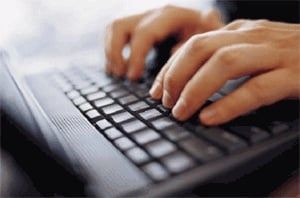 PC shipments to top countries continued to slow in May, in a report by the International Data Corporation (IDC) Monthly PC Tracker. While April shipments had slight improvements in Latin America, Europe, the Middle East, and Africa (EMEA), May growth was reported to be slower in all markets except India and the UK.
The quarterly report from IDC predicted worldwide PC shipment declines of -11.7 percent in the second quarter of 2012 (2Q13), -4.7 percent in the third quarter, and -1.6 percent in the fourth quarter. The total annual growth was projected at -7.8 percent in 2013, which closely follows the 2012 annual growth rate of -4.0 percent.
Strong June results could make up much of the difference, IDC reports.
Loren Loverde, Program Vice President of Worldwide PC Trackers at IDC, said, "The expectation for the second quarter was not all that high, showing only minor improvement from the first quarter. But the May results reflect deteriorating conditions rather than improvement and the market will probably fall short of projections." She continued by saying, "We still expect an improvement in the second half of the year as more new products are launched and we get into the back-to-school and holiday seasons. But the market will likely remain cautious about the second half of 2013."
The IDC Worldwide Quarterly PC Tracker uses information culled from 80 countries to present its report. The information is gathered by studying the vendor, form factor, brand, processor brand and speed, sales channel, and user segment. It then uses that information in conjunction with historical and forecast trend analysis — along with price band and installed base data — to present its full report.
While PC sales continue to struggle, the one company poised to resist the slowing sales shouldn't come as a surprise — Apple's (NASDAQ:AAPL) user base is estimated to reach as high as 600 million users this year. However, companies like Hewlett-Packard (NYSE:HPQ) are being threatened by the slumping sales and could see problems down the line should the trends continue.
Don't Miss: Did This Apple Supplier Just Make the iWatch?