IDC Report Puts the Pressure on Microsoft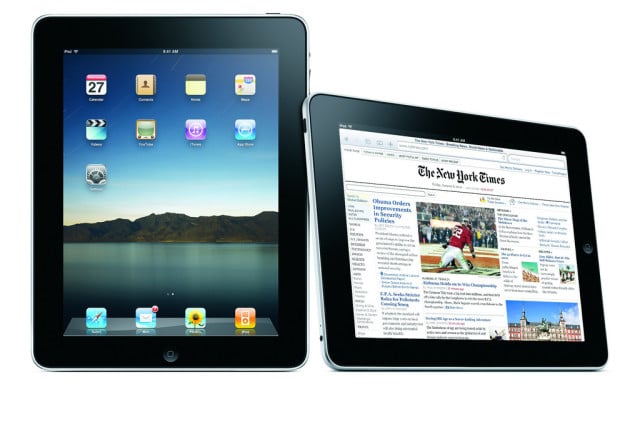 In a press release by the International Data Corporation, IDC, tablet and smartphone shipments are predicted to exceed total PC shipments in the fourth quarter of 2013 before topping PC shipments annually in 2015. Overall, the smart connected device market, which includes PCs, tablets, and smartphones, is predicted to grow 27.8 percent year over year by IDC. Growth will be driven by increasing shipments of tablets and smartphones while PC shipments are expected to decrease by 10 percent.
That outlook led the IDC's Worldwide Quarterly Smart Connected Device Tracker to estimate that the fourth quarter of 2013 would be led by tablets and smartphone, with PCs still taking the annual lead due to the year's first three quarters of shipments. However, IDC expects that to change in 2015 when smartphones are expected to surpass 1.4 billion units shipped and account for 69 percent of smart connected device shipments worldwide.
While the shipment value of worldwide smart connected device market is expected to display a year-over-year growth of 10.6 percent growth in 2013, that percentage is expected to drop down to 3.1 percent by 2017, reflecting the increasing impact of low-cost smartphones and tablets over the coming years. A 2013 shipment value of $622.4 billion is comprised of $423.1 billion from smartphones and tablets costing less than $350. And that number is expected to only grow.
Megha Saini, a Research Analyst with IDC's Worldwide Quarterly Smart Connected Device Tracker, explained, "At a time when the smartphone and tablet markets are showing early signs of saturation, the emergence of lower-priced devices will be a game-changer." She continued, "Introducing new handsets and tablet devices at cheaper price points along with special initiatives like trade-in programs from Apple and BestBuy will accelerate the upgrade cycle and expand the total addressable market overnight."
Bob O'Donnell, Program Vice President, Clients and Displays, also explained that technology cannibalization will affect not only PCs, but also tablets. "Over the next 12-18 months… we believe the larger smartphones, commonly called 'phablets', will start to eat into the smaller-size tablet market, contributing to a slower growth rate for tablets," he said.
IDC's long-term outlook shows the worldwide smart connected device arena continuing to increase with an estimated $2 billion units by the end of 2015, accounting for a market value of $735.1 billion. By 2017, PCs are expected to have a market share of 13 percent versus 16.5 percent for tablets and 70.5 percent for smartphones.
Smart Connected Device Market by Product Category, Unit Shipments and Market Share, 2013 and 2017 (shipments in millions)
| | | | | | |
| --- | --- | --- | --- | --- | --- |
| Product Category | 2013 Unit Shipments | 2013 Market Share | 2017 Unit Shipments | 2017 Market Share | 2013—2017 Growth |
| Desktop PC | 134.4 | 8.6% | 123.11 | 5% | -8.4% |
| Portable PC | 180.9 | 11.6% | 196.6 | 8% | 8.7% |
| Tablet | 227.3 | 14.6% | 406.8 | 16.5% | 78.9% |
| Smartphone | 1,013.2 | 65.1% | 1,733.9 | 70.5% | 71.1% |
| Total | 1,556 | 100% | 2,460.5 | 100% | 58.1% |
Source: IDC Worldwide Quarterly Smart Connected Device Tracker, September 11, 2013.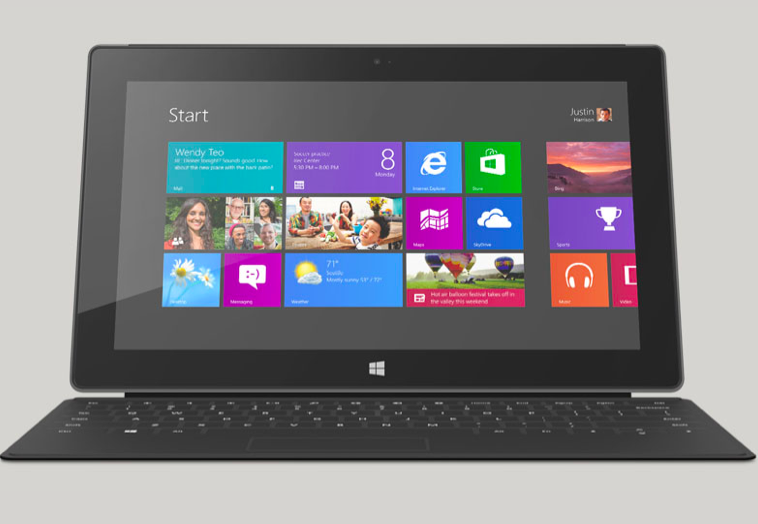 While the outlook is seemingly positive for Apple's (NASDAQ:AAPL) iPhone and iPad, along with Google (NASDAQ:GOOG) and its Android mobile software and smartphones, the forecast only adds to the mounting pressure felt by Microsoft (NASDAQ:MSFT) as it tries to successfully crack into the market.
Microsoft has struggled to sell its Surface tablets, and the company's fourth quarter earnings report revealed that it had to take a $900 million write-down due to "Surface RT inventory adjustments." Microsoft even recently began an iPad trade-in promotion in which customers may bring in "gently used" iPads and receive a $200 gift card — this being after the company dropped the prices of the Surface RT and the Surface Pro by $100 last month.
Although Microsoft dominates the PC market with its Windows operating system, it has so far been unable to find a successful route to entering the smartphone and tablet market, with some customers reluctant to adopt the touch-based Windows 8. If IDC's projections hold firm, it only accelerates Microsoft's need to solve their popularity problem or else fade away along with PCs.
Don't Miss: What Does Intel's Factory Shutdown Mean in Massachusetts?