In Smartphone Wars, Samsung Bares Its Teeth with Anti-Apple Ads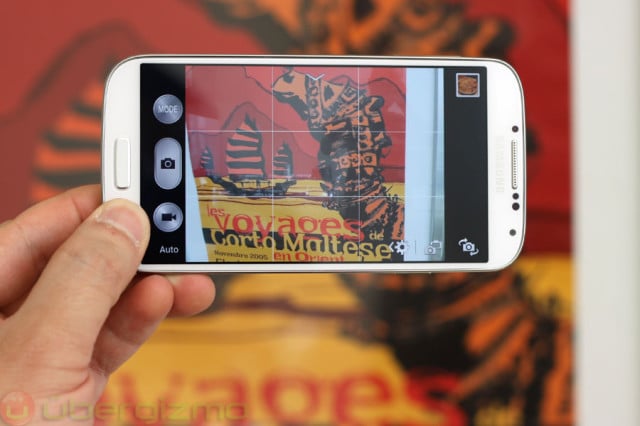 Many consumers don't realize that Samsung Electronics (SSNLF.PK) has actually surpassed Apple (NASDAQ:AAPL) in the smartphone footrace in terms of overall units sold, but luckily, that's all part of Samsung's strategy.
Apple Insider notes that the South Korean manufacturer prefers to be thought of as the challenger, because it drives the company to be constantly looking for new ways to innovate and expand and not get lazy. Samsung's chief marketing officer Arno Lenoir explains, "I don't think the public sees us as a market leader just yet, and I quite like that. I like being thought of as a challenger brand — I think even though we will be in most segments a market leader, we will always be acting like a challenger. And that comes back to that perpetual state-of-crisis mindset."
Thus, the CEO likes his company to remember that it can go down at any time, and Blackberry's (NASDAQ:BBRY) recent struggle is now a solid reminder of that. While the Canadian smartphone maker used to run the show with its launch of the iconic Blackberry back in 2003, it has since been lapsed by Apple (NASDAQ:AAPL) and now Samsung as well.
Samsung and Apple are now the obvious market leaders, accounting for more than 100 percent of the smartphone industry's profits if you consider the losses that other manufactureres, like Blackberry, have had to sustain. But now, surprising to many, Samsung's success is actually eclipsing that of Apple's, especially with its latest Galaxy S4 effectively taking on the iPhone.
Though the smartphone didn't receive the most enthusiastic of reviews, it still managed to sell 20 million units in its first few months on the market, and that successfully facilitated the perpetuation of Samsung success even more.
According to Apple Insider, Samsung's value share of smartphone profits is only on the rise and has been since 2012 when it first posted a 35 percent share. That exponentially rose to 43 percent in the first quarter of 2013 and then sat at 50 percent in the second.  Investors aren't the only ones quick to picking up on this trend — Apple is too. But luckily for the Cupertino, California-based company, its next generation iPhone is set to hit the market soon, and it is confident that it will help Apple reverse this trend.
One marketing strategy that Samsung employed that has especially caught the attention of consumers and investors is the mocking of Apple and its loyal fan base in Samsung advertisements. Many of its marketing ads feature characters poking fun at Apple devotees, and the company maintains that it is these commercials that have really tiped the scales in its direction, driving even more sales, with Lenoir explaining, "that really did mark quite a tipping point for us globally."
Samsung has thus bared its teeth at the Apple competition, and although Apple may not be amused, it hopes it'll get its own revenge with the sale of its next iPhone. We'll have to see if that new product convinces Apple enthusiasts to continue boasting their Apple products or if the Japanese manufacturer's ads will get in their head and persuade them to retire their blue shirts.
Here's how Apple traded on Thursday:

Don't Miss: Move Over Feature Phones, Smartphones Are Taking Over the World.