Indian Apple Reseller Offers iOS 7 Beta with iPhone 5 Purchase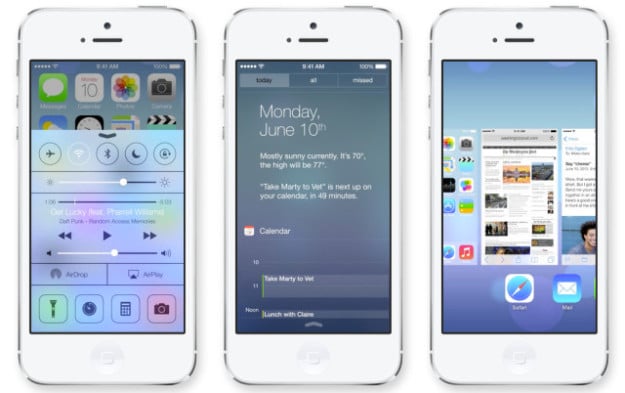 It's no secret that Apple (NASDAQ:AAPL) is eager to grow the sales of its iPhones in emerging markets and has even adjusted its pricing on certain products based on what a particular market will bear. However, one enterprising Apple reseller in India may have overstepped a boundary with his own unique iPhone 5 promotional offer.
According to Techzei, the "iCentre Kilpauk" in Chennai, India, was recently offering customers a free upgrade to the iOS 7 beta with the purchase of an iPhone 5. Apple's iOS 7 is currently in beta testing with developers and isn't scheduled for final release until the fall of 2013.
Beta versions are typically only distributed to developers in order to work out software bugs. It should also be noted that Apple's iOS software upgrades are always available as free downloads.
Besides offering the iOS 7 beta platform with every new iPhone 5 purchase, iCentre Kilpauk was also offering to upgrade any iPhone 5 with iOS 7 for a $20 fee. The "premium" Apple reseller also offered to upgrade the iPad with iOS 7 for a $23 fee. Buster Heine at Cult of Mac notes that the Facebook (NASDAQ:FB) post that outlined the promotion has already been taken down, possibly at Apple's request.
Thanks to price discounts and a monthly installment plan crafted especially for the Indian market, Apple has managed to boost the sales of its iPhone by 300 to 400 percent over the last several months according to Credit Suisse via the Economic Times. India currently has no official Apple Stores because of laws that prohibit the Cupertino-based company from opening a retail store in the country without also establishing a manufacturing base.
Despite this, Credit Suisse analyst Sunil Tirumalai believes that Apple has already secured a 3 percent share of the total handset market in India. Apple shares closed up 0.70 percent, or $2.75, at $396.53 on Friday. Here's how Apple has traded over the past week.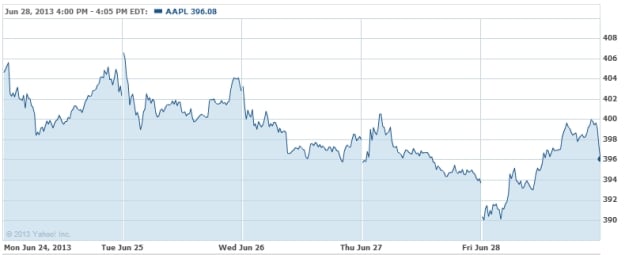 Follow Nathanael on Twitter (@ArnoldEtan_WSCS)
Don't Miss: Analyst: Apple Is 'Treading Water'.