Insider Sources: Apple Considered BlackBerry Purchase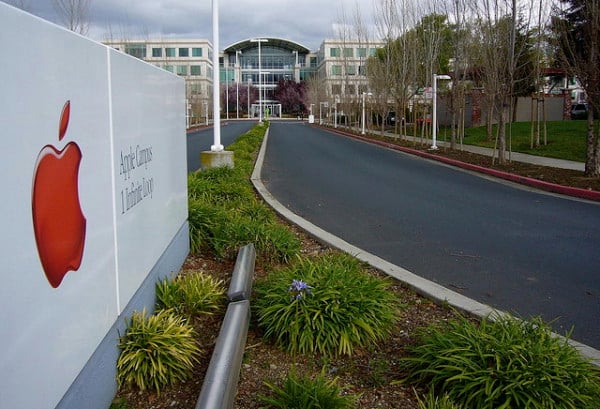 Apple (NASDAQ:AAPL) once considered purchasing parts of BlackBerry (NASDAQ:BBRY) when the company was on the verge of selling itself, reports Reuters. However, the historic meshing of two fruit-themed smartphone makers would probably not have resulted in a company called "AppleBerry" since Apple wasn't proposing to buy the entire company.
According to Reuters' unnamed insider sources, Apple was only interested in acquiring BlackBerry's patents and other intellectual property. Apple wasn't the only tech company to take interest in the struggling Canadian smartphone maker's assets. Apple rival Microsoft (NASDAQ:MSFT) also made an offer on BlackBerry's patents and intellectual property.
Chinese computer maker Lenovo and Cisco Systems (NASDAQ:CSCO) also considered buying all of, or parts of, BlackBerry. However, BlackBerry's board rejected all the various acquisition proposals after deciding that a company break-up did not serve the best interests of their stakeholders, which include more than just shareholders. According to Reuters' sources, the board also believed that a break-up would have hurt the value of the company's intellectual property, since many of its patents are "intertwined" with its hardware and network assets.
BlackBerry surprised investors on Monday when it announced that it would not sell the company. Instead, the company named John S. Chen as the new interim chief executive and secured $1 billion in funding from a small group of investors.
Although Apple was unsuccessful in its bid to acquire BlackBerry's patents and intellectual property, it appears to be benefiting from the Canadian company's drastic workforce reductions. As reported last month by the Financial Post, Apple hosted a recruitment drive not far from BlackBerry's headquarters in Waterloo, Ontario, soon after the company announced it was slashing its workforce by 40 percent.
Apple may also get another shot at BlackBerry's assets in the future if the company fails to turn itself around. According to Reuters' unnamed sources, BlackBerry's board is still open to considering new proposals.
Here's how Apple has traded on Monday:

Follow Nathanael on Twitter (@ArnoldEtan_WSCS)
Don't Miss: Rumor: Large, Curved iPhones Coming in 2014.