Intel Continues A.I. Offensive With This Acquisition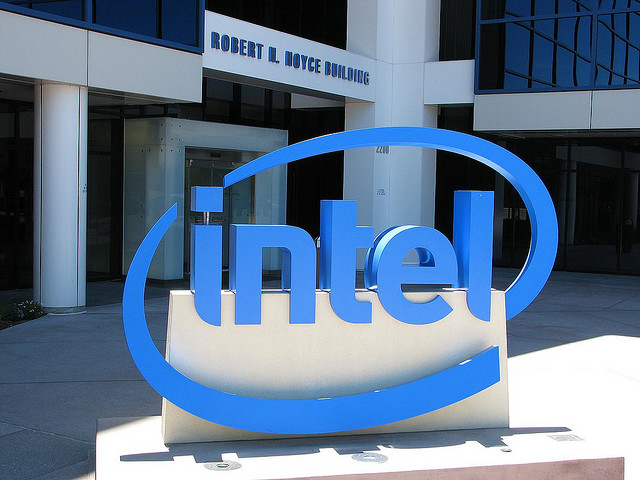 As every major tech company delves into artificial intelligence and virtual assistants, Intel Corp. (NASDAQ:INTC) is showing it's not going quietly in the fight to stay relevant. The chip maker confirmed to TechCrunch on Friday that it acquired Indisys, a minor purchase that will allow Intel to expand its range in smart computer technologies like voice and image recognition. Wall Street analysts have been taking note.
The motto of Indysis is "Artificial Intelligence at your service." The company's website features examples of its virtual assistants capable of following a pointing device with their "eyes" and answering questions a la Apple's (NASDAQ:AAPL) Siri. While the most obvious examples of this technology in use are in smartphones, speculation suggests Intel will try and make virtual assistants viable for PCs and tablets through the company's chips.
As PCWorld reported Wednesday, Intel is starting to show off demo notebooks featuring integrated smart cameras. Since most analysts expect a decline but not a total death for notebooks, this technology would be considered standard for future high-performance models. But Intel is not stopping at notebook and chip development.
At the Intel Developer Forum earlier this week, CEO Brian Krzanich defined his company's goals as "pretty simple: we plan to lead in every segment of computing," PCWorld reports. Within that grand scope are PCs, tablets, and even wearable tech. With the last item, there is big growth potential, which Intel is trying to tap with its Quark products. Intel is also making a break from its older chip offerings.
The Wall Street Journal reported Thursday that Intel is closing its Hudson, Massachusetts, plant by the end of 2014. The Hudson factory is the site of production for Intel's chips deemed outdated for a new wave of the company's strategy. It appears Intel is embracing the newest forms of technology as it plans to stay relevant or, as Krzanich described it, "leading" the way.
The acquisition of Indisys would represent another step in this direction. At a price tag of approximately $26 million (per TechCrunch), the company has little to lose and plenty to gain in the development of artificial intelligence products.
Wall Street has noticed the developments. The Associated Press reported Friday that Jeffries & Co. analysts upgraded Intel to a buy while bumping its price target to $30.
Don't Miss: What Does Intel's Factory Shutdown Mean in Massachusetts?