Intel Wants a Buddy to Launch Its Web-TV Service — Any Takers?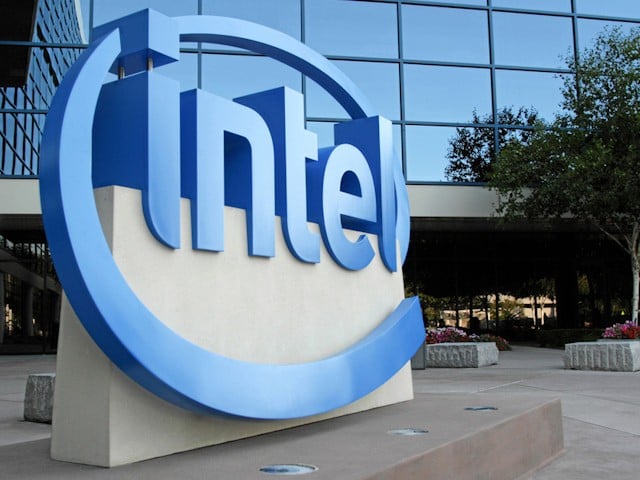 Now that 2013 is drawing to a close in only three short months, it seems increasingly unlikely that Intel Corp. (NASDAQ:INTC) will meet its goal of starting its Web-based television service by year's end. The world's largest chipmaker announced its intentions back in February, but now, it is evident that Intel still has a far way to go. In fact, according to a person with knowledge of the situation who spoke to Bloomberg, the company just adjusted its strategy and is now seeking a partner with which to start the project.
Bloomberg explained in its Friday report that Intel is in the market for a partner that has a solid base of Internet subscribers or rights to films and television shows. The Santa Clara, California-based company wants to provide competition to pay-TV providers like Time Warner Cable (NYSE:TWC) and DirecTV (NASDAQ:DTV). Intel now reportedly recognizes the necessity of a partner if it wants any clout in the new territory.
Bernard Gershon, a digital television consultant, explained to Bloomberg, "For Intel or anyone else to launch and pay the networks what they're getting from the cable companies makes it a very difficult proposition." However, Intel has already built an advanced set-top box and is seemingly willing to take on that challenge as long as it has an ally.
Potential partners could include Amazon.com (NASDAQ:AMZN) or Samsung Electronics (SSNLF.PK), but Intel has still remained mum about the strategy shift — thus, everything continues to remain speculation.
Part of the reason that Intel has been so slow to jump on the pay-TV train is that its recently appointed CEO, Brian Krzanich, has demonstrated more of a focus on his company's restructuring effort and the ability to get Intel chips in mobile devices. Krzanich said during a conference call in July: "Intel was slow to respond to the ultra-mobile PC trends. We have made several strategy and priority changes that will allow us to focus and win that environment," and has effectively proven his renewed commitment to that cause.
But Intel doesn't only need to rein in its chip business to stay profitable — it also needs its new ventures to bear fruit if it wants to compete with the commanding technology companies that are continuing to expand their influence over a variety of industries. Now that the technology landscape is changing dramatically and at such a fast rate, tech giants are responding by planting their seeds in a handful of market categories, and Intel recognizes the necessity to follow suit.
Time is of the essence for Intel. Bloomberg reports that two of Intel's biggest rivals, Google (NASDAQ:GOOG) and Apple (NASDAQ:AAPL), have already starting working on their own Web-based pay-TV services, and their reputation in the industry already grants them a significant advantage.
The companies' push to move into the pay-TV sphere reflects the trend of consumers increasingly viewing TV on their own schedule across TV sets, smartphones, and mobile devices, so while the industry's window is still open, it is quickly becoming crowded, and Intel will have to move fast before it's too late. The company's shares have risen this year thanks to increased confidence in Krzanich as Intel's new CEO, but it still faces an upward battle, and the contracting PC industry definitely isn't helping matters.
Don't Miss: Has Microsoft's CEO Search Net Swept Up Ford's Mulally?