Intel Wants to Piggyback to Success on Smartwatches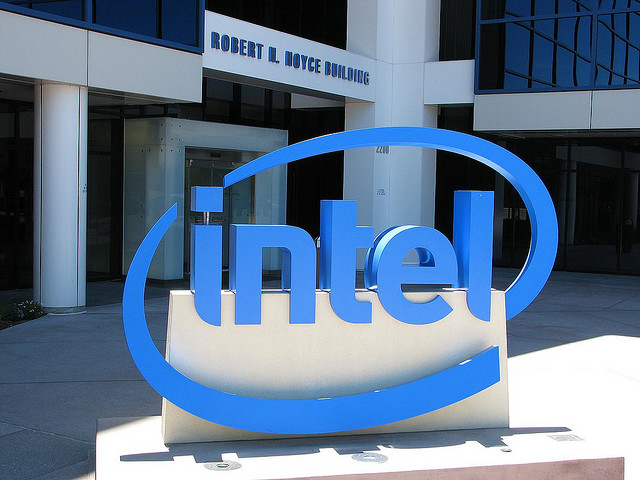 Intel Corp. (NASDAQ:INTC) may be the world's largest chipmaker and may still continue to dominate the PC industry, but the company has openly admitted that it was too slow to react to the smartphone and tablet revolution. Now, under a new CEO, it promises never to fall behind again.
According to Bloomberg, Intel is making sure it keeps that promise by rolling out a new line of extremely small and low-power microchips that will be designed for wearable devices like smart watches and bracelets. New CEO Brian Krzanich and his team recognize wearable computing devices as a growth opportunity for the company and thus noted the new line of chips in his speech at the company's annual developer conference in San Francisco on Tuesday.
There, he confirmed the chips will be called Intel Quark, and they are expected to ship next year. According to a report from Intel's president, Renee James, and highlighted by Bloomberg, the chips will be smaller and 10 times more power efficient than those constructed for Intel-powered tablets and smartphones, and they'll be made on the company's newest 14 nanometer process.
In his first major public appearance since his June promotion, Krzanich also highlighted the company's Intel chip-powered tablets at the conference, promising the devices will be available for less than $100 by the time the holiday season rolls around. It was Krzanich's gesture to prove that, although late to the game, Intel still has its foot in the door when it comes to mobile computing, and that its presence is here to stay.
Even though Intel is slowly catching up in the smartphone world, Bloomberg reports that it is increasingly concentrated on wearable computing technology because that is where the Santa Clara, California-based company believes it can really shine and prove its full comeback. Intel's tiny chips are perfect for wearable devices like smart watches and bracelets, and many major tech companies like Samsung Electronics (SSNLF.PK) and Qualcomm (NASDAQ:QCOM) have already launched the technology — others, like Apple (NASDAQ:AAPL) and Google (NASDAQ:GOOG), are expected to soon follow.
This latest effort by Intel to prove it can stay on top of the constant evolution of technology reflects Krzanich's promise he made in June, upon his appointment to CEO. The 30-year Intel veteran has openly admitted that his company has fallen behind and failed to keep up with the industry's fast pace, but he vowed to turn that around. This new chip rollout illustrates one of his first steps to making sure that promise rings true.
Intel still has cutting-edge manufacturing resources, but it now needs to adapt to fit the changing landscape of the technology industry. That's where the company's former CEO, Paul Otellini, failed, and where Krzanich is ready to pick up the pieces.
Don't Miss: Microsoft Barrels Ahead with New Surface Tablets.