Intel's Christmas Surprise Is a Sub-$100 Tablet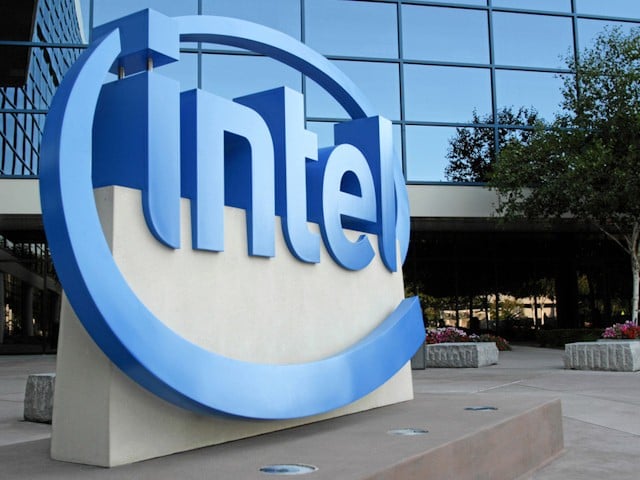 With a new CEO, comes a new strategy — and this is definitely a new strategy for Intel (NASDAQ:INTC). While the world's most powerful chipmaker used to pride itself on its expensive microprocessors that rocked the PC market, that aforementioned market is currently shrinking, and Intel's new recently appointed CEO, Brian Krzanich, is now forced to overhaul his company's game plan.
That's why, according to Quartz, Intel is now shifting its chipmaking focus so that it better caters to the growing smartphone and tablet industry. Even though that strategy might ultimately drive the nail into the the PC market's coffin, Intel doesn't exactly  have a choice. Now, Krzanich and his team are working on small, efficient, and low-cost chips that will power the new tablet computers, which are expected to become available to the public by the U.S. holiday season. Krzanich asserted this not once, but twice, during his speech at the Intel Developer Forum, and we should also probably mention that the tablets will cost less than $100.
It's an interesting approach for a company whose products have always powered the most high-end devices of the PC industry. Intel is not only switching lanes as it attempts to secure a presence in the mobile market, but it's also no longer going for the newest and most expensive devices, and that's what is surprising analysts.
In addition, the chipmaker will still face rigid competition from Samsung Electronics, Apple (NASDAQ:AAPL), and Google (NASDAQ:GOOG) — tech wizards that have already surpassed the Santa Clara, California-based company in their respective markets. But Intel now seems determined to make a comeback.
The company will work to power a low-end tablet that still satisfies consumer needs and appeals to those who want a portable PC device but don't want to break the bank. Catering to the lower end of the tablet market spectrum isn't an unheard approach — Apple is already doing the same in the smartphone world with its low-cost iPhone — however, it will still reflect unmarked territory for Intel.
As Quartz points out, however, the chipmaker isn't the first to produce inexpensive microprocessors for low-cost tablets. Many manufacturers in emerging markets have launched the same strategy, but their products have yet to rock the western world. Their devices definitely don't match up anywhere near that of Google's Nexus 7 or the iPad mini, but they're also significantly cheaper, and many of their consumers have proven they don't need the high-end products to keep them satisfied.
Intel is confident that western consumers, too, will take interest in its sub-$100 tablet that Quartz believes will probably be a 7-inch with modest specifications. In order for the chipmaker to keep prices that low, it may need to take a few steps back and use older and cheaper chips, but that's a regression the company is willing to take if it means more interested consumers.
In addition, as of now, any mobile market revenue for Intel reflects significant progress, because until recently, it had almost no presence in the industry. So while Intel is well on its way to becoming a new traitor to the PC world, it is also hoping to secure its own spot in the smartphone one.