iOS 7 Unleashes More Security for Apple Users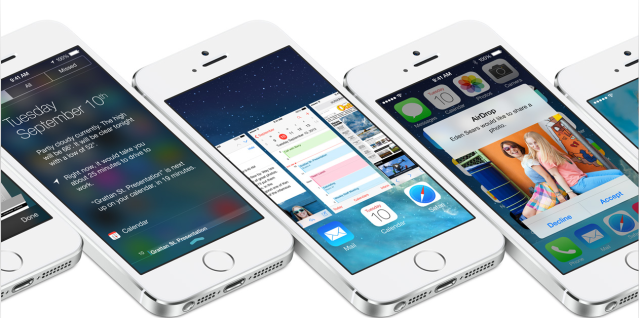 Apple's (NASDAQ:AAPL) new iOS 7 isn't garnering as much attention as the highly anticipated iPhone 5C and iPhone 5S, but that doesn't mean the new operating system is any less impressive. In fact, many industry sources are now saying that the iOS update could give way to Apple's most secure iPhone ever — and that is certainly worth celebrating.
PCMag.com offered an in-depth analysis of the operating system's new security features Saturday, illuminating for readers that the iOS 7 update is not only improving the system's looks but also improving its capabilities altogether. The new operating system effectively covers all the security bases and helps prevent against malware while also protecting its users from phone theft, unwanted callers, and intrusive advertisers.
Apple recognizes that a significant problem with the popularity of its iPhone is that thieves want in on the goods, too. iPhone theft is at an all-time high, and although Apple has done its best to roll out features that protect its consumers from such burglary, many continue to visit the company's stores every day, filing for stolen phones.
Thankfully, the new iOS 7 promises to provide more protection for users' iPhones, and, along with a new Touch ID fingerprint reader, also offers an updated version of Apple's popular Find My iPhone antitheft tool. Now, with the iOS 7, PCMag.com explains that wiped phones will require a user's Apple ID and password before they can be unlocked, and users can still message and sound an alarm on those lost phones in order to locate them.
The new iOS 7 also presents users with a tool that helps them access important files across all of their Apple devices. With help from the OS X Keychain app, the iCloud Keychain grants access to a user's password information and then shares it across all devices. Thus, as long as that user has a secure password, their information is safe and available to them everywhere.
Other impressive features that the iOS 7 promises includes anti-malware abilities and call/message blocking, because just as some consumers are constantly bothered by spammers that hijack connected iPhones, others are equally harassed by unwanted callers — either personal, public, or political. Thankfully, the new operating system protects against them all.
Mactan hacking is a significant problem for Apple users that was recently illuminated at this year's Black Hat conference. The Mactans box can attack any connected iPhone regardless of a user's anti-malware, but now, when devices running iOS 7 are connected, users will receive prompts to either "trust" a connected computer or ignore. If a connected computer isn't trusted, Mactan-style attacks should be prevented. Although it is still unclear whether the update is completely foolproof, PCMag.com maintains that it is at least a step in the right direction.
In addition, iOS 7 users can also opt to block any of their contacts from calling, messaging, or Facetiming them. The feature only applies to a user's contacts and thus won't prevent against SMS spam, but at least marks progress in the personal field. Apple thus again proves that it is willing to meet users halfway and help them improve their digital security, but it is still up to consumers to practice safe password habits and keep an eye on that which they don't want stolen.
Don't Miss: Is Apple's iPhone 5S NSA-Proof?