iPad Air on Sale Now, AT&T Gets Serious About Vodafone: Morning Buzzers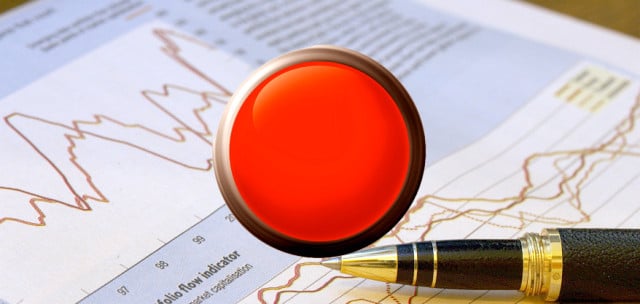 U.S. stock futures are up on Friday morning as investors are waiting for data on U.S. manufacturing output, which will help gauge economic strength. The Institute for Supply Management is due to release its report later this morning, but economists have predicted that manufacturing output expanded at a slower rate in October than in September. Meanwhile, in China manufacturing output improved for the month of October.
Futures at 8:30 a.m.: DJIA: +0.35% S&P 500: +0.23% NASDAQ: +0.33%
Here's your cheat sheet to what's buzzing this morning:
AT&T (NYSE:T) is reportedly preparing to get serious about buying what's left of Vodafone (NASDAQ:VOD) after the British wireless carrier sells its 45 percent stake in Verizon Wireless to Verizon Communications (NYSE:VZ). People familiar with the matter told Bloomberg that AT&T is working to determine which of Vodafone's many global assets it wants to keep and which would be spun off. A merger between AT&T and Vodafone would create the world's largest telecom operator by sales, Bloomberg said. AT&T has been looking to expand into Europe, which has less advanced network technology in place than in the U.S.
Apple's (NASDAQ:AAPL) recently unveiled iPad Air goes on sale today. The device became available in the U.S. time zone this morning after hitting shelves around the world and selling out in Hong Kong, according to Apple Insider. The website reported that Apple is offering personal pickup and says the devices can be shipped and delivered by November 4 for online orders, which suggests ample supply. The new iPad has gotten positive reviews for its light weight and fast performance.
Barrick Gold (NYSE:ABX) shares have fallen 6.24 percent in pre-market trading as the miner announced it's shutting down work on its Pascua-Lama mine on the border of Chile and Argentina. Barrick, which has already spent $5 billion on the mine, said the project is being stopped indefinitely when it reported third-quarter earnings on Thursday. In addition, Barrick announced plans for a bought-deal public offering that will help the miner raise $2.6 billion.
American International Group (NYSE:AIG) reported third-quarter earnings that beat expectations with profit rising 17 percent to $2.17 billion and adjusted earnings of 96 cents a share. But, shares were still down in pre-market trading this morning as AIG's property-casualty business paid more in claims than it made, causing revenue for the unit to fall 3.7 percent. AIG also said that the sale of its ILFC aircraft leasing unit had not yet closed and may be terminated, according to Reuters.
Follow Jacqueline on Twitter @Jacqui_WSCS
Don't Miss: Here Is How Samsung Outscored Apple in Tablet Customer Satisfaction.