Ireland to Senate: Apple Has No Special Tax Deal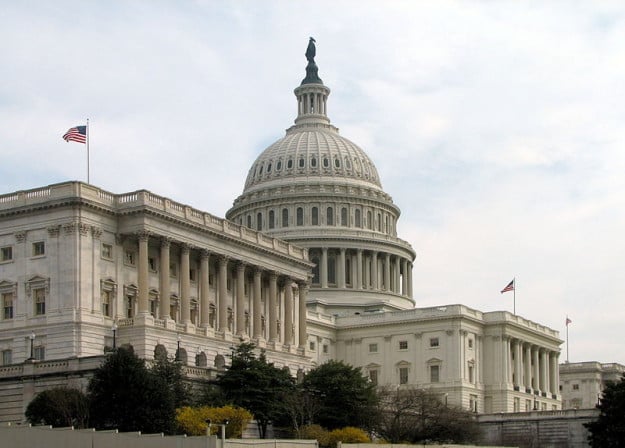 Did Apple (NASDAQ:AAPL) receive preferential tax treatment for its subsidiaries that are located in Ireland? According to Michael Collins, the Ambassador of Ireland, the answer is a definitive "no."
Collins wrote a letter to the senators who headed up the recent Senate hearing that looked into Apple's offshore tax practices. In the letter via Forbes, Collins makes it clear that "there is no possibility of individual special tax rates being negotiated for companies."
Collins appears to be referring to the allegation made at the Senate hearing that Apple had negotiated "a tax rate of less than 2 percent with the government of Ireland — significantly lower than that nation's 12 percent statutory rate." This tax rate is "wrong and misleading," wrote Collins.
"All tax resident companies in Ireland are liable to corporation tax on their chargeable income at the rate of 12.5 percent on trading income and at 25 percent on non-trading income. The tax rates attributable to Ireland in the Memorandum appear to be calculated by reference to the companies' entire profits, as if those companies are tax-resident in Ireland. This is despite the fact that the Memorandum clearly states that the companies concerned are not tax-resident in Ireland," wrote Collins.
Collins also takes issue with the Senate's characterization of Ireland as a "tax haven." He notes that the Organisation for Economic Co-operation and Development, or OECD, does not consider Ireland a tax haven since it has none of the "four key indicators of a tax haven."
When Apple CEO Tim Cook made his appearance in front of the Senate Permanent Subcommittee on Investigations earlier this month, he insisted, "We pay all the taxes we owe, every single dollar. We not only comply with the laws, but we comply with the spirit of the laws. We don't depend on tax gimmicks." When it comes to Apple's tax practices in Ireland, it appears that Cook was telling the truth.
Here's how Apple has traded over the past week.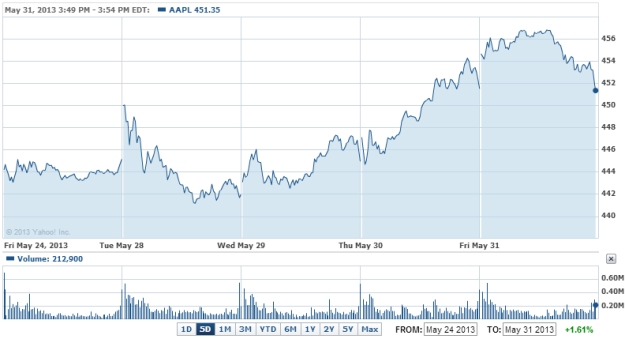 Follow Nathanael on Twitter (@ArnoldEtan_WSCS)
Don't Miss: Has Apple Figured Out This Giant Market?