Is a Budget iPhone Apple's Answer to the Evolving Smartphone Market?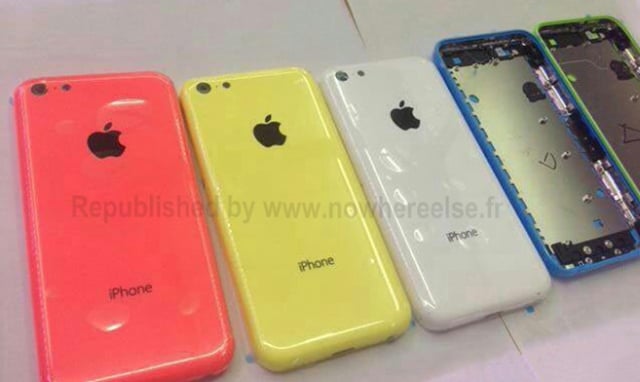 Many analysts have begun to take notice of the high-end smartphone market slowdown. According to data cited by the Wall Street Journal, fewer smartphone customers are interested in upgrading to the latest devices. The WSJ notes that the number of people trading in or upgrading their smartphones fell by 9 percent last year.
Although the decline in the high-end smartphone market can be partly attributed to market saturation, the WSJ also cites the lack of significant smartphone innovations over the last several years. This lack of a "wow factor" has also contributed to the slowing high-end smartphone market segment.
As one of the biggest smartphone makers in the world, Apple (NASDAQ:AAPL) may be negatively affected by this high-end device sales slowdown. Bloomberg recently suggested that Verizon's (NYSE:VZ) estimated $14 billion iPhone surplus may be due to an overall decline in iPhone sales.
However, Apple's rumored upcoming launch of a budget iPhone may help the Cupertino-based company offset any loss it experiences from the high-end smartphone slowdown. Apple Insider notes that Apple's legacy iPhone models — the iPhone 4 and iPhone 4S — made up approximately half of Verizon's iPhone sales in the March quarter. A new low-cost iPhone may help Apple increase its sales in this market segment.
Although it is often referred to as a "low-cost" iPhone, at least one Apple supplier has suggested that the device will sell as a mid-range smartphone. Credit Suisse analyst Kulbinder Garcha recently estimated via Barron's that a low-end iPhone with a $329 retail selling price and a 35 percent gross margin could be a viable competitor for Apple against similarly priced devices from rival companies.
Topeka Capital Markets analyst Brian White offered a similar perspective on a mid-range Apple smartphone. Via Barron's, White noted, "a $350-to-$400 price point will allow Apple to significantly expand its reach in the smartphone market and better address developing markets such as China, while opening up more opportunities in Brazil, Russia, India and elsewhere."
However, the evolving smartphone market may also spur Apple to develop new products for the growing wearable tech market.
Rumors of Apple's smartwatch development have recently been boosted by multiple iWatch trademark filings in various countries. A smart watch could be a major source of future revenue for Apple. According to a new report from research firm Canalys, smartwatch shipments will top five million in 2014.
Here's how Apple has traded today.

Don't Miss: Apple's iPad Gains This Important App.
Follow Nathanael on Twitter (@ArnoldEtan_WSCS)