Is a Low-Cost iPhone in Early Stages of Production?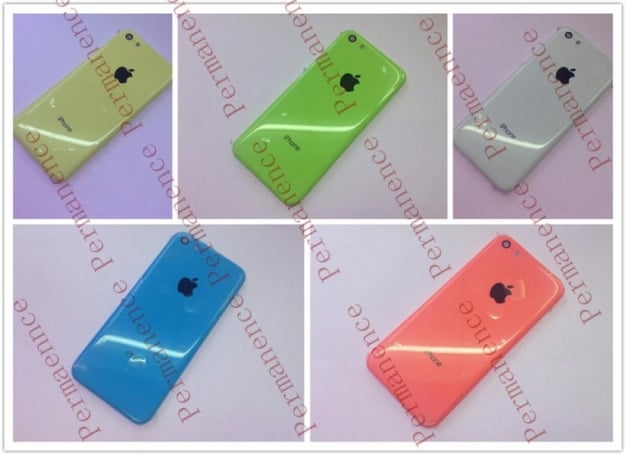 More hints are coming out of the woodwork about a cheaper version of Apple's (NASDAQ:AAPL) iPhone, which may be on its way to the market in the coming months. Though Apple has yet to acknowledge the existence of even a prototype of the device, manufacturers have proved a little bit more willing to share.
Apple Insider noted a report by China Labor Watch that followed one employee at Pegatron. According to the report, the worker had been working on an iPhone with a plastic back cover. A plastic cover doesn't sound like any of Apple's recent iPhones, and the worker said the product would "soon be released on the market by Apple."
The plastic case suggests that this device may be the low-cost iPhone many industry watchers have come to expect from Apple, right beside an iWatch, Apple TV, and iPhone 5S. This report came out shortly after an image showed what looked like a plastic-cased iPhone, labeled "iPhone 5C." The proximity of the information makes the product seem that much more likely to actually be on its way to the market.
KGI Securities analyst Ming-Chi Kuo, who has a good record for predicting Apple's moves, believes that Apple's low-cost iPhone will come out in early September. A launch on that schedule could be thoroughly pleasing to investors, who have been anxiously awaiting a big new product launch from Apple since last year.
An early-September launch would put the device ahead of the anticipated launch of an iPhone 5S. However, the actual time of launch will depend on how fast manufacturers can get the product into mass production. According to the Pegatron worker, "the new cell phone has not yet been put into mass production."
If a low-cost iPhone does launch before a new high-end model, it could result in extra cannibalization, as customers looking to buy into the smartphone market or move from an old iPhone to a new one might purchase the low-cost iPhone close to the time of launch. This would likely take them out of the buying game before the high-end device launched. A low-cost iPhone is expected to cannibalize sales of high-end iPhones, no matter what Apple does. Nonetheless, the product could have major implications for the expansions of Apple's business worldwide.
While high-end iPhones are experiencing some saturation in markets like the U.S. and Europe, they are having a hard time gaining traction in developing markets, where incomes are too low for many to afford the pricey devices. A low-cost iPhone would enable Apple to better compete in these markets.
Samsung (SSNLF.PK) has benefited from the lack of low-cost iPhones, because it has been able to make low-cost Android devices that could spread in markets that Apple couldn't move into. Samsung managed to become the number one smartphone manufacturer in the world. Soon, Apple could be challenging it better around the globe, if the low-cost iPhone rumors prove true.
Here's how Apple has traded in the past 5 sessions: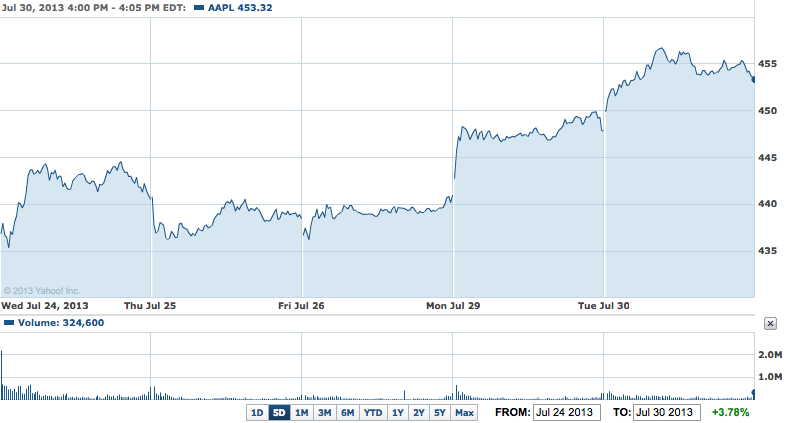 Follow Mark on Twitter @WallStMarkSheet