Is Amazon More Innovative Than Apple?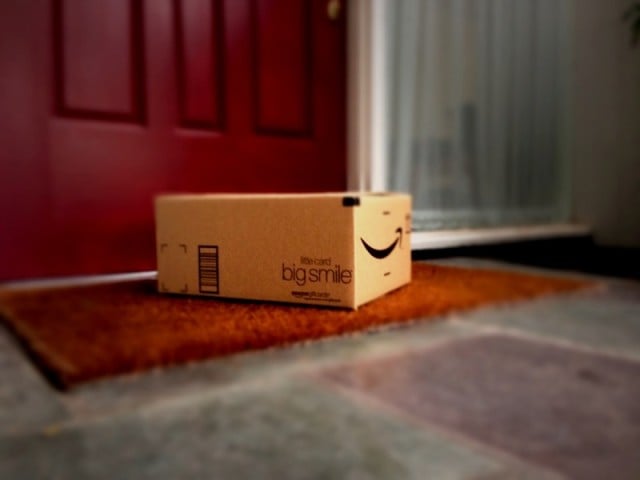 Is Amazon's (NASDAQ:AMZN) Jeff Bezos a better innovator than Apple's (NASDAQ:AAPL) Tim Cook and Jony Ive? According to Vanity Fair magazine, Amazon's CEO was the biggest industry disrupter this year.
Vanity Fair put Bezos at the top of its annual "New Establishment" list of the fifty leading innovators in various industries. However, Apple CEO Tim Cook and head designer Jony Ive fell to third place on Vanity Fair's list. This reverses last year's rankings, when Bezos was ranked third and the Apple execs were ranked first.
According to Vanity Fair, Bezos earned the No. 1 spot by initiating several new ventures at Amazon, as well as personally purchasing the Washington Post. The magazine also cited Amazon's impressive stock price that has increased "more than sevenfold" since 2008.
Vanity Fair also compared Bezos to Steve Jobs by noting that The New York Times once called him "the natural heir of Steve Jobs as the entrepreneur with the most effect on the way people live now." On the other hand, the magazine noted several problems that Apple has had since the death of Steve Jobs.
Besides noting that Apple's stock price has slipped 35 percent over the past year, the magazine also referenced Apple's problematic Apple Maps launch that resulted in a public apology from Cook. Vanity Fair also suggested that the recent launch of Apple's iPhone 5S and iPhone 5C appeared to disappoint Apple investors since the stock price fell immediately afterwards.
Although some industry watchers have criticized Apple's lack of innovation under Cook's tenure, the CEO has repeatedly indicated that new products are on their way. During Apple's third quarter earnings call, Cook stated that, "our key catalysts will be, always will be new products and new services and these are above in existing categories that we're in and in new categories." Excluding the iPad mini launch last fall, Apple's products have essentially been refreshes of previously existing products that were developed by the company under Steve Jobs.
All of the top five spots in Vanity Fair's "New Establishment" list were filled by tech companies this year. Google (NASDAQ:GOOG) co-founders Larry Page and Sergey Brin also outranked Apple at the No. 2 spot on this year's list. Facebook's (NASDAQ:FB) Mark Zuckerberg took the No. 4 spot, while Tesla's (NASDAQ:TSLA) Elon Musk placed fifth.
Here's how Apple traded on Friday.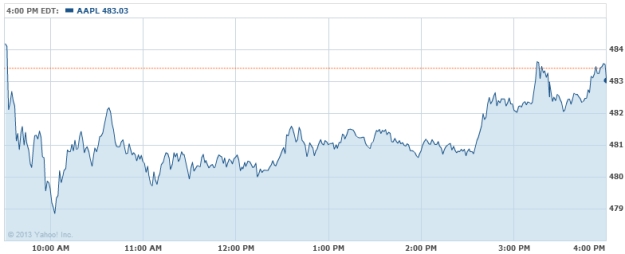 Follow Nathanael on Twitter (@ArnoldEtan_WSCS)
Don't Miss: Apple's Spaceship Campus Has Almost Landed.