Is Amazon Ready to Flood the Gaming Market?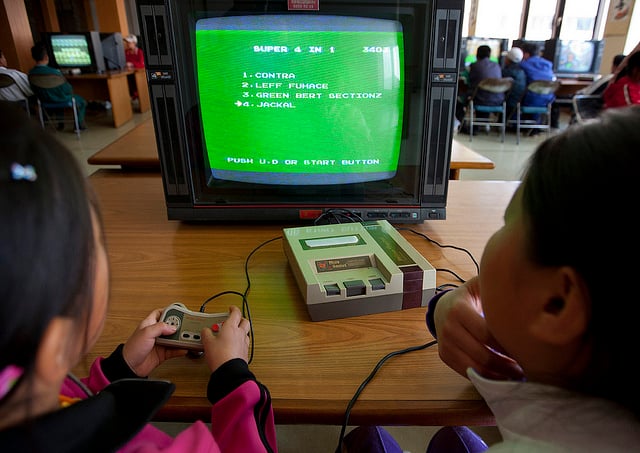 If recent rumors ring true, Amazon's (NASDAQ:AMZN) CEO Jeff Bezos may be mixing up another market, and this time, he's after the gamers.
Game Informer reported on recent industry murmurings Thursday that the web retail giant is gearing up to launch its own Android-based video console by the end of 2013,  possibly hitting stores by the biggest shopping day of the year. Though Amazon might be excited about entering a market that reels in close to $20 billion a year in U.S. revenue, it is likely that industry leaders like Nintendo,  Microsoft (NASDAQ:MSFT), and Sony (NYSE:SNE) aren't nearly as giddy about the idea, especially since Microsoft and Sony are already preparing to launch their own new game machines around the same time this fall. Adding another competitor to the mix, therefore, is probably not exactly what they had hoped for.
Venture Beat also commented on the recent reports and noted that Amazon is seeking content to run on its device, and thus has hired a number of game developers. It is not yet clear what brand of gamers — casual vs serious — the online retailer will target, but it will have its own dedicated game controller, and will likely provide unwanted competition to just about any gaming manufacturer with its powerful reputation and marketing expertise.
Still, Amazon has yet to comment on any rumors and this could all be mere speculation, but if we know anything about Amazon, it's that the company knows no bounds — thus, we won't be the ones to underestimate it, especially since Bezos has already mentioned that he has a few secret projects up his sleeve.
Who knows, maybe Amazon will convince Apple (NASDAQ:AAPL) and Google (NASDAQ:GOOG) to also jump on board the game train as the market becomes more and more lucrative, and more evidence pops up that industry openings could be widening. For now, however, we think it's safe to say that Nintendo, Microsoft, and Sony would like nothing more than to maintain the status quo. We'll just have to wait and see if Amazon agrees.