Is an iPad 5 On The Way?
For those looking for hints about Apple's (NASDAQ:AAPL) product cycle, here's one clue. Three prominent retail stores in the U.S. — Wal-Mart (NYSE:WMT), Best Buy (NYSE:BBY), and MacMall — have put a 30-percent discount on the third-generation Apple (NASDAQ:AAPL) iPad, normally a move reserved for moving inventory in anticipation of a new product.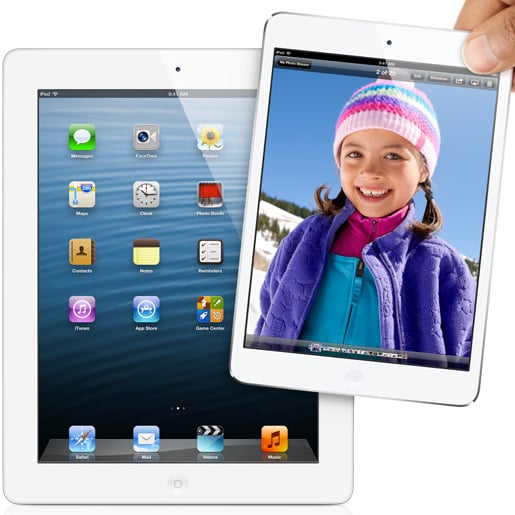 Apple specialist Philip Elmer-Dewitt with CNNMoney pointed out that the last iPad release — of the fourth-generation iPad — was just 163 days ago, about half the tablet's usual 311-day refresh cycle. That could indicate that Apple is making a move toward a six-month product cycle for best-selling tablets, he added. He also said that if the company were doing this with the iPhone, it would have launched last month.
Apple, of course, does not call its fourth-generation tablet iPad 4, instead sticking simply to the name iPad with Retina display.
On Best Buy's website, the 3rd generation iPad with 64 gigabytes of storage is running for $545.99, down from the usual asking price of $779.99. The 16 GB model is running $405.99, and Wal-Mart's website says that the iPad 3 is only available in store, although the iPad mini is on sale for $299, $30 off its asking price.
The 9.7-inch iPad blew open the tablet market when it was launched in 2010, and its little sibling, the 7-inch iPad mini, looks like it is doing the same thing for the smaller tablet segment, becoming one of the most sought-after gadgets in its category. However, some users had not taken lightly to the company's last full-size tablet upgrade, which came just a few months after the release of the third-generation iPad. It remains to be seen what time gap Apple actually puts this time around between releases.
Here's how Apple (NASDAQ:AAPL) traded on Thursday: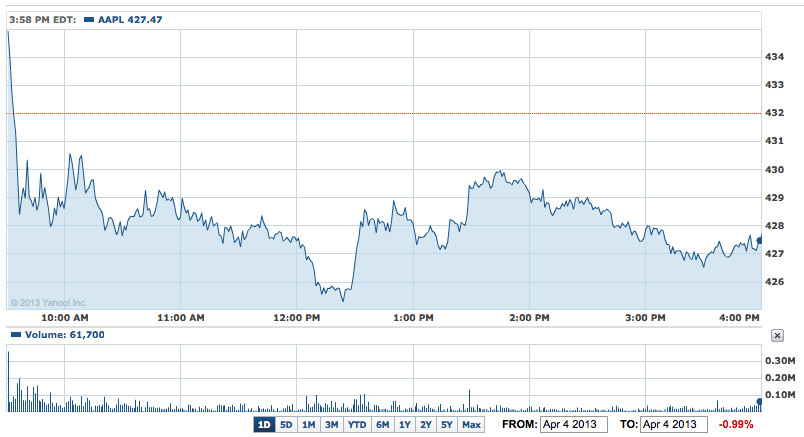 Don't Miss: Analyst: Here's How the iPad Mini Saved Apple.