Is Android Killing the iPad?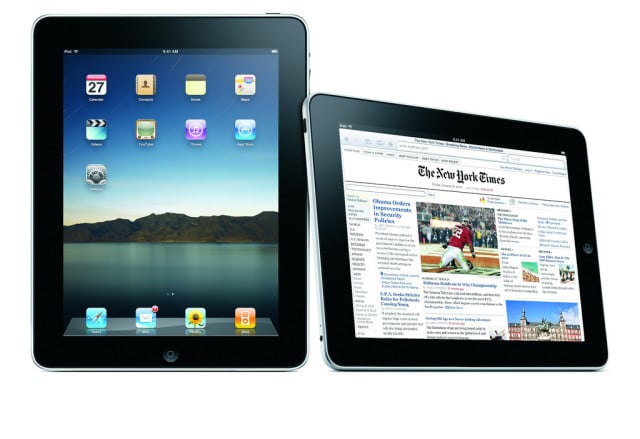 Is market research firm Strategy Analytics inflating Android's tablet market share growth, by playing fast and loose with tablet shipment unit numbers? Soon after Strategy Analytics declared that Samsung (SSNLF.PK) had beaten Apple (NASDAQ:AAPL) to become the most profitable handset vendor in the second quarter of 2013, Apple Insider's Daniel Eran Dilger rebutted the market research firm's claims by uncovering the faulty calculations its report was based on.
Now Strategy Analytics has reemerged with another controversial claim. According to Strategy Analytics' data, Apple's share of the tablet market fell to 28 percent in the June quarter of 2013, while tablets powered by Google's (NASDAQ:GOOG) Android operating system managed to seize a 67 percent share of the global tablet market during the same period. Once again, Dilger methodically unpacks Strategy Analytics' statistics to find out how it arrived at a conclusion that seems to be at odds with most other research firms' data.
First, Dilger notes, "of all the tablet manufacturers on the planet, only Apple's iPad actually reports its unit sales." So while Apple's reported tablet sales are well-known, research firms have plenty of leeway when it comes to estimating the sales of other manufacturers.
Although sales estimates for non-Apple tablets can vary widely among different research firms, Dilger notes that the Android market share increase documented by Strategy Analytics seems to be far too high, when compared to data from other firms.
According to the IDC, Apple held a 39.6 percent share of the market in the first quarter of 2013. In fact, the 19.5 million iPads that Apple shipped in the March quarter was more than what all of the other companies in the top five rankings shipped in that quarter. So how did Android-based tablets pull ahead so quickly?
The short answer is: they didn't. Dilger notes that Strategy Analytics has created a new "White-Box Tablet" category. According to the market research firm's website, "A white-box tablet is a product produced by one company (the manufacturer or ODM) that other companies (the vendors or OEMs) rebrand to make it appear as if they made it."
This is a completely new category of devices, which wasn't included in Strategy Analytics' previous estimates. The inclusion of this category in the June quarter's estimates allowed the market research firm to claim Android had gained a significant lead in the tablet market.
Even stranger, Dilger points out that Strategy Analytics appears to have retroactively added 11.2 million Android tablets to its year-ago Android unit shipment numbers, boosting its previous estimate of 7.3 million to 18.5 million. This led Dilger to observe that the market research firm "rewrites tablet history."
Apple CEO Tim Cook noted during Apple's quarterly earnings call that ad impressions seem to be a more accurate method for determining true tablet market share.
Cook noted, "iPad Web share data shows that through the quarter, we accelerated further and…now, iPad accounts for 84% of the web traffic from tablets, which is absolutely incredible, and so if there are lots of other tablets selling I don't know what they are being used for because [the] basic function is [the] web browser."
Follow Nathanael on Twitter (@ArnoldEtan_WSCS)
Don't Miss: Android's Imitation Apple App Returns to Google Play.