Is Apple Already the Preferred Luxury Brand in China?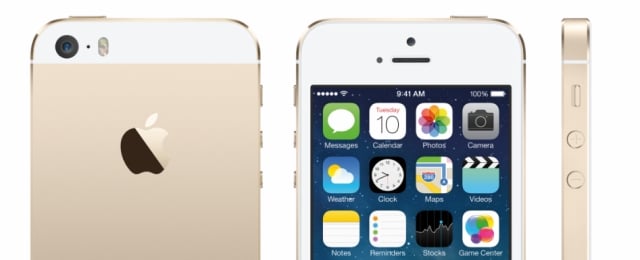 After several years of negotiations under two different chief executive officers, Apple's (NASDAQ:AAPL) latest iPhone models are now available at China Mobile's (NYSE:CHL) expansive network of retail stores.
The deal is a "watershed day," according to Apple CEO Time Cook, as it provides another venue for the company's ecosystem to spread. Analysts disagree over the size of the impact China will have on Apple, and some even say Apple's growth will be thwarted by the iPhone's screen size. However, Apple is already finding success in China, and it is considered to be one of the nation's most luxurious brands.
Apple received a significant boost in China during the previous quarter. In the three months ended October 28, the tech giant's revenue for greater China reached $5.7 billion, up 24 percent from the previous quarter. The China Mobile deal will certainly add to that success, as the world's biggest cellphone network has more than 760 million users, about seven times the size of Verizon (NYSE:VZ).
Analyst Brian White from Cantor Fitzgerald is the most bullish on Apple and expects the China Mobile deal to add 20 million to 24 million iPhone sales in 2014, with earnings per share impact of around $4. Piper Jaffray's Gene Munster has a more conservative estimate of 17 million iPhones, which could add 5 percent to consensus revenue estimates. Preorders for the iPhone 5S and iPhone 5C through China Mobile reached more than 1 million units in about three weeks.
While the debate over Apple's market share is not likely to be resolved any time soon, Cook noted in a recent interview with The Wall Street Journal that there are other factors to consider.
"When you really back up and look at what's happening in China the usage numbers are staggering," he said to the publication. "Fifty-seven percent of the mobile browsing in China is done on iOS devices. Now there are many different views of unit market share and you can choose to look at whichever one you think is most reputable, but for us that is not our North Star, we don't get up in the morning saying we want to sell the most, we get up saying we want to make and create the best, and so that's our strategy and it doesn't change."
It appears wealthy consumers already consider Apple as best in class. According to the latest Hurun Report on Chinese luxury consumers, Apple is the second most preferred brand for gifting by men at 9.3 percent this year compared to 8.9 percent last year. Meanwhile, Apple is the third most preferred brand for gifting by women at 8.3 percent, up from 7.9 percent in 2013.
The survey includes luxury brands across all industries, but Apple is the only tech-related brand in the top 10. Other names include Hermes, Chanel, Louis Vuitton, Gucci, and Dior. British luxury-goods company Burberry also made the list, which should please Apple investors. Last year, Apple announced that Burberry CEO Angela Ahrendts will join Apple as a senior vice president this spring. She will have oversight of both Apple retail and online stores.
More From Wall St. Cheat Sheet:
Follow Eric on Twitter @Mr_Eric_WSCS