Is Apple Buying Into This U.S. Chipmaker's Fab?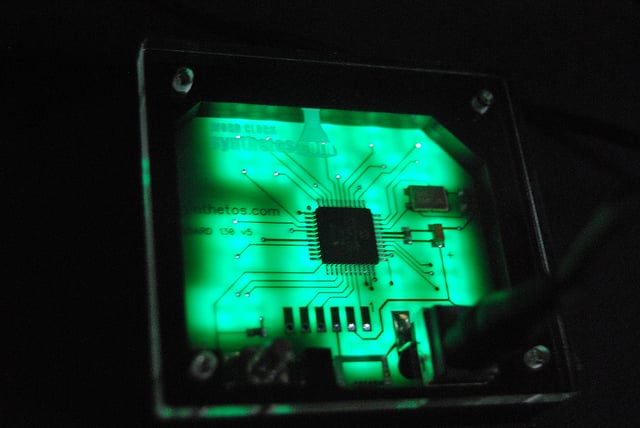 More information about Apple's (NASDAQ:AAPL) possible investment in a chip fabrication plant has been revealed. According to a report from the technology news site SemiAccurate via CNET, Apple is considering a partnership with the California-based chipmaker Globalfoundries. Globalfoundries is the former manufacturing arm of semiconductor company Advanced Micro Devices (NYSE:AMD).
Although original speculation suggested that Apple was exploring a deal with the Taiwan-based United Microelectronics Corporation (NYSE:UMC), CNET's anonymous industry source states that Apple is "kicking the tires" on a potential deal with Globalfoundries. If Apple does buy into Globalfoundries's "fab," or chip fabrication plant, it would give the iPhone maker unprecedented control over both the design and manufacturing of its own chips.
Currently, Apple outsources its chip manufacturing to other companies like Samsung (SSNLF.PK), which makes Apple's A6 chips at its fab in Austin, Texas. However, Apple's long-running deal with Samsung may expire by the end of 2014 according to a recent Korea Times report.
CNET's anonymous source notes that, "Globalfoundries and Samsung have the same technology foundation based on an IBM (NYSE:IBM) joint development agreement. So that gives [a possible deal] a little less risk if they're looking at a secondary option to offset [the current chip manufacturing] with Samsung. Samsung's fab in Austin and GF's fab in New York could both ramp a similar product and GF could offset capacity that Samsung can't fulfill."
According to SemiAccurate's report, Apple is looking at Globalfoundries's recently completed "Fab 8" plant in Saratoga County, New York. Although the Wall Street Journal reported a rumor that Apple had inked a deal with the Taiwan Semiconductor Manufacturing Company (NYSE:TSM) last month, SemiAccurate dismisses that report.
Apple has reportedly been trying to decrease its reliance on rival smartphone maker Samsung by shifting more of its chip production to other manufacturers. Despite these recent diversification efforts, Samsung remains the biggest supplier of Apple's memory chips and processors. However, the Cupertino-based company's entry into the chip fabrication business could conceivably remove Samsung entirely from Apple's supply chain.
Follow Nathanael on Twitter (@ArnoldEtan_WSCS)
Don't Miss: Is Apple Using an Illegal Source of Tin?