Is Apple Dodging Taxes?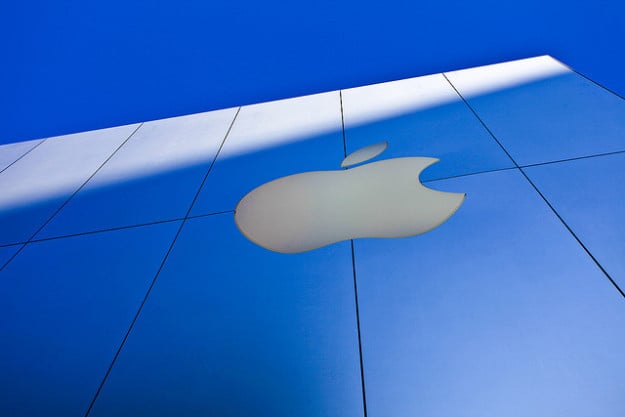 Apple (NASDAQ:AAPL) Chief Executive Officer Tim Cook is set to testify before Congress Tuesday on how his company manages its books.
Up for question at Tuesday's hearing are accounting practices such as Apple's reporting of a 25.2 percent rate, which takes into account the billions set aside each year for potential repatriation taxes, even though that money does not get paid to the government. Apple, like other multinationals, also does not have to reveal how revenues move between various subsidiary corporations, making tracing their taxable income even harder.
While the U.S. government faces a national debt over 100 percent of GDP, pressure mounts to find sources of revenue, and recently, the profits of such multinationals as Hewlett-Packard (NYSE:HPQ) and Microsoft (NASDAQ:MSFT) have come under the microscope. The Senate's Permanent Subcommittee on Investigations has claimed these companies have avoided taxes by way of overseas tax havens, citing intellectual property and royalties among the drivers of cash not brought back to the U.S.
Apple's chief executive denies any such behavior, claiming that Apple "does not funnel its domestic profits overseas." Moreover, the tech giant released a statement pointing to the $6 billion in U.S. taxes it paid last year, making it one of the preeminent taxpayers in the country. It also defended its record of economic contribution, taking responsibility for "hundreds of thousands of jobs."
However, Apple has recently faced a bit of controversy over a bond sale in the amount of $17 billion in order to get cash back to investors. Apple's balance sheet currently shows $145 billion on hand, but $100 billion of that is held overseas, and bringing cash back into the states is a large tax liability for the company. As such, Mr. Cook announced that he would push for a simplification of U.S. tax law on Tuesday when he meets with Congress.
In line with Apple's chief executive's thinking is Republican Senator Tom Coburn, who last year claimed that "Congress has created this situation." The remarks came last year when Microsoft and Hewlett-Packard were defending their own tax practices in Washington. Google (NASDAQ:GOOG) has also been in the hot seat recently in the U.S. and in the U.K., as both question the companies' tax practices. All three companies have been accused of moving cash to low tax countries such as Singapore and Ireland in order to avoid larger bills.
Google CEO Eric Schmidt seems to agree with Tim Cook, though, and has called earlier this week for a simplification of international tax law while defending his company's practices. With one analyst last year estimating that Google's share price would fall $100 dollars were it to pay the full U.S. rate of 35 percent, it is hardly surprising to see a plea on the part of these large corporations for a push towards more comprehensive taxation practices.
Don't Miss: Can LG Bend Its Way to the Top In the Smartphone War?