Is Apple Doomed to Be No. 2 in Tablets, Too?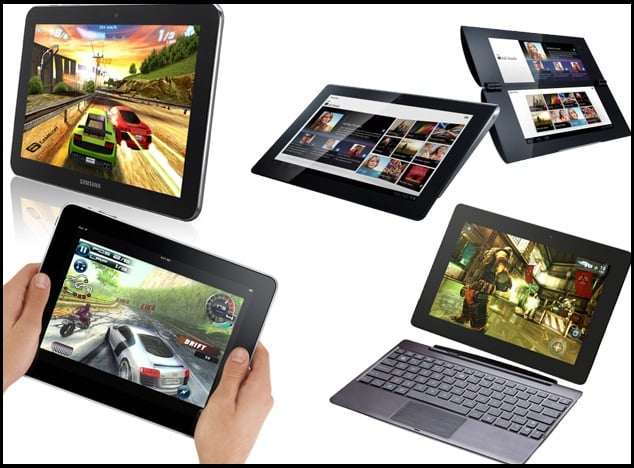 The tablet market playing field has been changing drastically since more players got involved, and it hasn't been in Apple's (NASDAQ:AAPL) favor. While global tablet sales have grown year over year, Apple hasn't seen a share of that growth, and in fact didn't even contribute to it. Google (NASDAQ:GOOG) and Microsoft (NASDAQ:MSFT) have had more favorable results.
Strategy Analytics posted second-quarter results for the global tablet market Monday, and the numbers showed some interesting trends that could soon become the shape of the market. If something drastic doesn't happen in the tablet market, it may take similar form to the smartphone market.
Overall trends in the tablet market are still toward growth. Year-over-year growth for the second quarter was 43 percent, which is still large. However, growth of the market slowed down markedly for the period. Year-over-year growth for the same period a year ago was 116 percent. If the third quarter also shows slowed growth, it could signal that the tablet market is close to full-size. Once that happens, it may be hard for players to switch their position in the rankings.
Cementing a ranking in the tablet market wouldn't be a horrible thing for Google by any means. The search giant — having seen its Android operating system surge around the globe to overtake Apple's iOS in the smartphone market — has Android overtaking iOS by a significant margin that keeps growing.
In the second quarter of 2012, Android and iOS were nearly even. Apple had 17 million units sold in the period, compared to 18.5 million Android tablets sold. Since then, Android tablet sales have almost doubled, reaching 34.6 million units. Even though Apple had a full-size iPad as well as the iPad mini available, it sales actually declined to 14.6 million.
At the wayside, Microsoft's Windows operating systems have been playing a small role in the tablet market. However, it also had the most significant growth. Microsoft increased total sales by more than 11 times year-over-year, going from just 200,000 units sold in the second quarter of 2012 to 2.3 million sold in the same period in 2013.
As Apple and Google were closely competing for sales, naturally, their market shares were similar. Apple slipped from 47.2 percent of the market down to 28.3 percent. Google boosted its 51.4 percent market share up to 67 percent, and Microsoft managed to grow its market share by nine times, reaching 4.5 percent from its previous level of 0.5 percent.
If the tablet market stops growing soon, it's likely that there won't be much change in the split-up of market share between these companies. For Google, this would be advantageous, though it seems likely Google would see a large share of any continued growth in the tablet market. Apple seems doomed to be a constant No. 2, finding itself beat in the global PC, smartphone, and tablet markets.
Microsoft may still be able to boost its sales and market share in the upcoming quarter, as Strategy Analytics noted that many vendors slashed prices on Windows RT devices to try moving them off shelves. The one company that seems to have very little hope of finding a place in the tablet market is BlackBerry (NASDAQ:BBRY). The struggling company only sold 0.1 million devices in the quarter and dropped its market share from 0.9 percent to 0.2 percent. Its role in the market is almost negligible.
Follow Mark on Twitter @WallStMarkSheet
Don't Miss: 3 Reasons Why Apple Is in an Upswing.