Is Apple Falling Behind Its Rivals in China?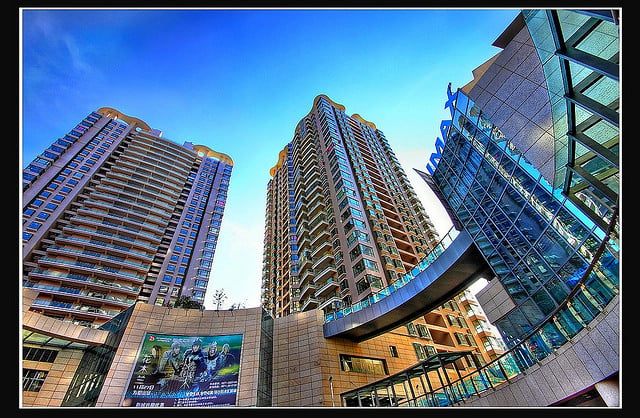 Is Apple's (NASDAQ:AAPL) declining revenue in China a sign that the iPhone maker needs to adjust its strategy for this lucrative emerging market? Apple's third quarter revenue in the Greater China market fell 14 percent from the same quarter last year, and declined 43 percent from the March quarter this year, reports Reuters.
In the March quarter, Greater China accounted for 19 percent of Apple's total sales. However, this crucial market only accounted for 13 percent of Apple's sales, or $5 billion, in the June quarter. Greater China includes mainland China, Hong Kong, and Taiwan.
Although Apple's third-quarter revenue and earnings beat most analysts' expectations, its declining sales in Greater China may be a sign of future earnings difficulties, especially since this market is Apple's second-largest. "There's some cannibalization of Apple's market share from competitive mid-tier models that cost a lot less and perform as well," stated Nomura analyst Huang Leping via Reuters.
Although premium smartphone maker Apple doesn't currently offer any new mid-range devices, like rival smartphone maker Samsung (SSNLF.PK), it does sell many older-generation iPhones for a lower price in emerging markets. Apple may also soon be unveiling its own mid-range smartphone this fall. Many analysts believe that the so-called plastic "iPhone Lite" that is expected to debut in September will sell for somewhere between $350 and $400.
Although Apple's sales in the Greater China market may be hurting from a lack of lower-cost phone models, it may also be taking a hit from the slowing Chinese economy. In a call with analysts via Reuters, CEO Tim Cook noted that China's "economy clearly doesn't help us, nor others."
However, Apple's revenue in the Asia Pacific region still declined by 35 percent from last quarter, even without including sales in China. Despite the recent sales decline, Apple actually has approximately the same number of iOS users in China that it does in the U.S.
Using Flurry Analytics data, freelance analyst Benedict Evans calculated that Apple has about 91 million iOS users in China. Although this is overwhelmed by China's approximately 170 million Android users, it is still about the same number of iOS users found in the U.S. market.
Follow Nathanael on Twitter (@ArnoldEtan_WSCS)
Don't Miss: Another Week, Another Plastic iPhone Leak.