Is Apple Finally Preparing to Make Its Own Chips?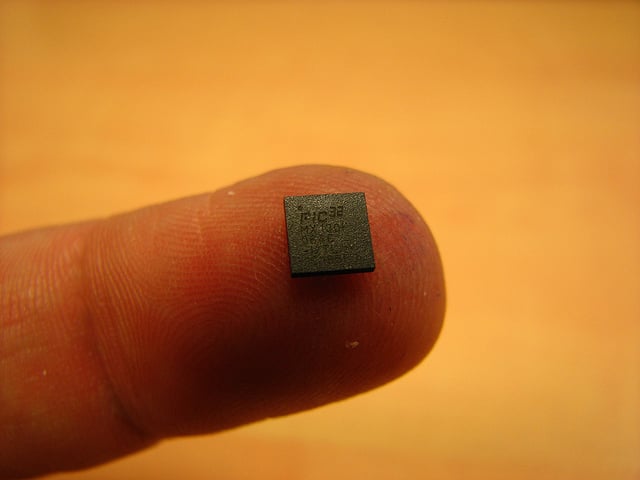 Although it has long been known that Apple (NASDAQ:AAPL) has been trying to decrease its reliance on supplier and rival smartphone maker Samsung (SSNLF.PK) by shifting chip production to other manufacturers, a new industry rumor suggests that Apple is taking steps beyond merely diversifying its supply chain. According to a report from the technology news site SemiAccurate, Apple has already made a substantial investment in a chip fabrication plant.
SemiAccurate states that "Apple just bought into a fab, and not in a trivial way either." Although the full report is blocked behind a paywall, Apple Insider notes that the tags associated with the report seem to suggest that Apple is partnering with United Microelectronics Corporation (NYSE:UMC).
United Microelectronics Corporation is Taiwan-based semiconductor company that has been around since 1980. If this rumor proves to be true, it would be an unprecedented step for Apple since it has previously only designed its mobile chips and sourced the manufacturing to other companies.
SemiAccurate has a mixed track record when it comes to industry predictions. In May 2011, it incorrectly predicted that Apple was switching from Intel (NASDAQ:INTC) to ARM processors for its Mac computers. However, the site has also correctly predicted graphics processor changes in Apple's MacBook lineup.
According to the Wall Street Journal, Apple signed a deal last month with the Taiwan Semiconductor Manufacturing Company for the company to begin making some of its iPhone and iPad chips in 2014. Apple had discussed using TSMC as a chip supplier as early as 2010, but the Taiwan-based manufacturer has had difficulties in meeting Apple's stringent chip specifications.
Despite these recent diversification efforts, Samsung remains the biggest supplier of Apple's memory chips and processors. However, Apple's entry into the chip fabrication business could be a watershed moment for both companies.
Don't Miss: Is Apple Using an Illegal Source of Tin?
Follow Nathanael on Twitter (@ArnoldEtan_WSCS)