Is Apple Gearing Up to Reignite Investors' Hunger?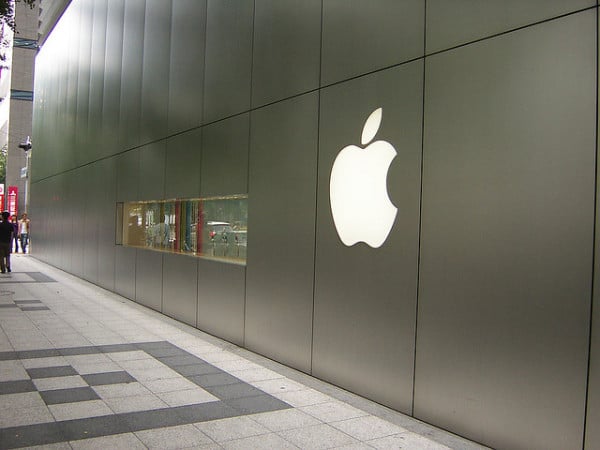 Expectations are boiling for Apple Inc. (NASDAQ:AAPL) in the second half of the calendar year. There is a lot of negativity toward the iPhone maker, as has been clearly demonstrated by Apple's share price, but a few positive points may emerge this fall and shake shares free of their stupor.
For months now, fans have had to wait for new Apple products. After the launch of the iPhone 5 in September, there have been no new iPhones, and it's been many months without new iPads as well. The dearth of products was one area of concern for investors that likely took form in the major stock decline for Apple.
A round of new products is expected from Apple in the fall and early next year. As the new products start showing their faces, investor sentiments could turn around, as new products are likely to increase Apple's revenue and boost the company's value. A few months of investors looking at Apple positively could be enough to push the stock up for a while.
Simply coming out with new products is a clear and simple way to reignite appeal for investors and consumers alike, but there is still more that Apple could do.
Since Google's (NASDAQ:GOOG) Android operating system launched, Apple's smartphone market share has been getting chipped away. While it once was a market leader, it now finds itself topped by Samsung (SSNLF.PK) phones in almost every corner. Samsung's devices may have started topping Apple's because of their higher-end technical specifications, or possibly because of price. A majority of Android devices cost less than the latest iPhones, making them far more accessible around the world and for consumers with lower incomes.
If Apple launches the highly anticipated low-cost iPhone later this year, it would be a signal that the company plans to get more penetration into all markets around the world and boost its market share. Some of the biggest and fastest-growing markets like China and India have lower incomes that wouldn't make a high-end iPhone viable, so a low-cost iPhone could take a better share of the market. In turn, it would also be cutting down the market share of Samsung and Google.
A recent report from The Korea Times said Apple was in talks with SK Telecom (NYSE:SKM) to run a phone on its LTE Advanced network later this year. One suggested way Apple would do this would be with Qualcomm's (NASDAQ:QCOM) RF 360 Front End Solution chip. If that were the case, Apple would also be able to offer its smartphone on almost any mobile network around the world.
To date, Apple's hasn't had a deal to offer its iPhones on the China Mobile (NYSE:CHL) network. Considering that China Mobile is the world's largest mobile network, with a subscriber base about twice the size of the entire U.S. population, it has been a major missed opportunity for Apple. A new iPhone with the Qualcomm chip in place could offer Apple access to many more markets and a staggering number of new customers.
If Apple did all these things in the fall, shareholders might think better of the stock. Apple already has a remarkably high dividend that can appeal to investors, and having good business prospects on the horizon would surely help.
ISI Group's Brian Marshall has hope for Apple and holds a "strong buy" rating on the stock. The prospect of getting Apple's devices into new markets at lower prices and raising earnings are key to Marshall's positivity. His firm's price target is $600. In a discussion on CNBC, Marshall said, "We think there's a pretty good chance we could get to $550, $600."
The reasons to think positively are clear, but there may still be room for negativity. If Apple fails to launch some of its anticipated devices — like the iWatch — investors' disappointment could drive the stock down. A low cost iPhone could drive shares down if it's not launched, upsetting investors; but if it is launched, it could raise concerns over Apple's profit margins shrinking.
There's no one thing that will clearly make or break Apple, but as fall gets closer, tension could build. Each new product launch could have a significant impact on the shares of the company.
Follow Mark on Twitter (@WallStMarkSheet)