Is Apple Looking Good Again?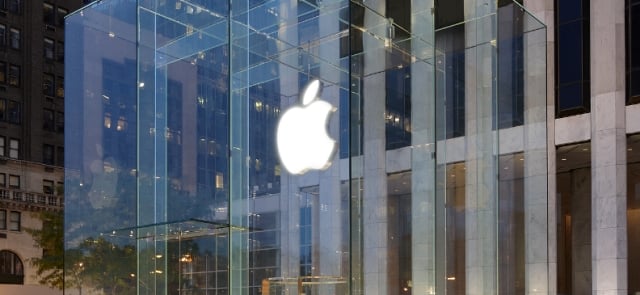 Every time Apple (NASDAQ:AAPL) releases an updated product, there comes a period in which analysts and the tech community at large take a step back to assess the company's health, looking at how the new devices will modify the company's business strategy and strengthen its future profitability.
That's what happened on October 23, 2001, when Steve Jobs convened a group of technology reporters at the company's Cupertino, California, headquarters to announce a new product: the iPod. The announcement profoundly changed the technological world and the company itself, which would drop "Computers" from "Apple Computers" six years later. On Wednesday, 12 years after the iPod was first unveiled, analysts are sitting back once again and assessing the company and its newly released iPad Air and second-generation iPad mini.
Company shares closed up $5.09, or 0.98 percent, at $524.96 on Wednesday. Apple's release of two new tablet models gave the stock momentum, with shares closing up 12.31 percent above month-ago levels. However, the stock has lost 1.36 percent of its value this year to date and 13.92 percent in the past 12 months. Wednesday's $5 jump showed a measure of confidence in Apple's profitability, and the fact that two brokerages announced they were maintaining a buy rating on the company's shares reinforced that confidence.
Goldman Sachs analysts, reiterating their buy rating, set a price target of $560. The firm expects Apple to generate revenue of $185.19 billion for fiscal year 2014 and earnings of $44.35 per share compared to a previous estimate of $182.7 billion in revenue and earnings of $44.11 per share. In a research note obtained by The Street, analyst Bill Shope pointed to two key revenue drivers that prompted Goldman Sachs to reevaluate its earnings and revenue projections.
The first key to growth? New iPads. "Largely due to the large form-factor iPad upgrade and the company's higher price points for the Retina iPad mini, our overall iPad [average selling prices] increase and units decrease more modestly," Shope wrote. The second key is the iPhone. "Overall, we believe Apple's recent iPhone refresh is trending better than expected (with a greater mix shift towards the [iPhone 5S] as well), and we believe the new iPads can reinvigorate Apple's tablet revenue and profit momentum in coming quarters," he said, via The Street.
Analysts at Lazard Capital see a slightly different reality, though they did maintain a buy rating on Apple with a price target of $570. For Edward Parker, the highlight of the company's Tuesday launch event was not the newly designed iPad Air or the addition of Retina display to the second-generation iPad mini but the announcement that Apple would offer the latest upgrade to the Mac operating system, Mavericks/Mac OS X 10.9, for free. That decision has "profound ramifications" and supports the firm's "storage company" thesis, Parker wrote in a research note obtained by The Street.
According to the storage company thesis argued by the analyst, Apple gives away "great software" in order to increase the use of its hardware and give the company the ability to sell incremental storage capacity for smartphones and tablets at "software-type margins," which are typically 80 percent to 90 percent. That "equates to a unique profit model in end-user computing," Parker said. While Apple may be targeting the personal computer segment, Parker thinks the model can be sustained as long as the user experience remains superior.
Apple has a notorious pricing scheme. The company earned 53 percent of global profit in the smartphone industry in the second quarter, according to Canaccord Genuity, even though the iPhone accounted for just 13.2 percent of global smartphone shipments. A year ago, the company's flagship device represented 17 percent of total shipments.
In those numbers, Apple's premium pricing scheme is obvious, and the markup Apple charges for additional memory shows the degree to which Apple puts its margins ahead of market share. Typically, memory to store more photos, videos, and applications on smartphones costs consumers around $50, but for iPhone users, it costs four times as much. An iPhone 5S with 16 gigabytes of storage will cost $199 with a wireless contract, but the price soars to $399 for 64 gigabytes.
Apple has stuck to that type of pricing even though the cost of the component has dropped since 2009. Flash memory chips — semiconductors that retain data even when the power is switched off — currently cost about 60 cents per gigabyte, a 71 percent drop from the $2.10 per gigabyte they cost four years ago, according to IHS iSuppli.
But "Apple has never followed the trend in passing along the savings," IHS iSuppli analyst Michael Yang told Bloomberg last month. "As long as Apple can make people pay, it will stay on this track." As part of the company's long-term marketing and pricing system, Apple leveraged its brand's image to carve out market share, rather than relying lower prices.
Follow Meghan on Twitter @MFoley_WSCS
Don't Miss: From Apple to BlackBerry? Former CEO Sculley Considers a Bid.