Is Apple Making the World's First Smart Headphones?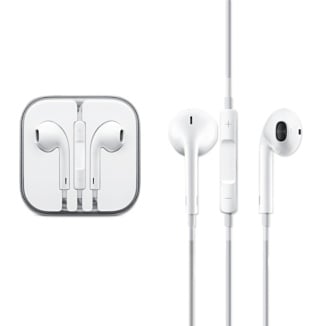 Apple's (NASDAQ:AAPL) iconic earbuds may soon get a high-tech overhaul. A patent application uncovered by Apple Insider reveals that the iPod maker is investigating a unique method for its earbud-style headphones to self-correct its sound output based on several sound evaluation tests.
In a patent titled "Electronic Device and Headset with Speaker Seal Evaluation Capabilities," Apple outlines several methods for earbuds to detect whether or not they are placed correctly in a user's ears. Apple notes in the patent that, "Poor seal quality may result in performance degradation. For example, low quality earbud seals may result in poor stereo balance, loss in overall earbud volume, suboptimal equalization, and less effective noise cancellation."
After taking "seal quality measurements," the headphones will adjust sound output to remain in the optimal listening range for a user. One method for detecting the seal quality of the earbud placement is to use "speaker impedance measurements." The earbuds emit test tones while monitoring the speaker current measurements with either a "current sensing resistor" or a "secondary speaker coil and associated current sensing circuitry."
Another method for evaluating the earbud seal quality is done by taking acoustic measurements. This is achieved by sending an output signal to the earbuds while measuring the results with in-ear microphones.
If the earbuds discover a poor seal quality, it may respond in several different ways. First, it can adjust the output of the earbuds to try to compensate for the poor seal quality. Sometimes this can be achieved by simply increasing the volume in the earbuds. However, the earbuds might also adjust the balance, change the equalization settings, or alter the noise cancellation settings.
Besides making its own sound adjustments, the headphones may also generate "informative messages for the user." In other words, your headphones will tell you if you're not wearing them correctly. Sounds like Siri will soon have something else to correct users about besides longwinded queries.
Follow Nathanael on Twitter (@ArnoldEtan_WSCS)