Is Apple Punishing Journalists for Negative Coverage?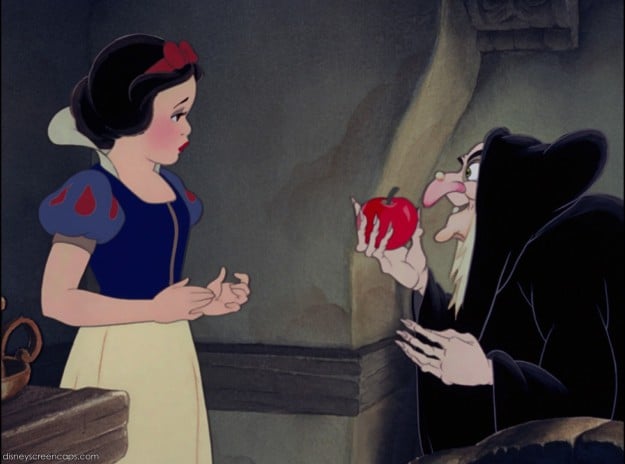 Does Apple (NASDAQ:AAPL) maintain a press blacklist? Apple has long managed its media coverage by taking a "carrot-and-stick" approach to the press, reports Mike Elgan at Cult of Mac. He should know. According to the longtime tech industry commentator, he has been on Apple's press blacklist for over a decade.
Elgan noted that Apple appears to have various reasons for putting journalists on its press blacklist and that the company's boundaries of acceptable press coverage are not always clear. However, there are several taboo subjects that are almost guaranteed to get a journalist blacklisted by Apple.
Taboo subjects include stories that associate Apple with environmental degradation, labor abuses, or other human rights problems. Criticism of co-founder Steve Jobs, extremely negative product reviews, or stories that portray Apple's culture in a bad light will also likely result in a journalist being placed on the company's blacklist, reports Elgan.
So, what does being placed on Apple's press blacklist mean for a journalist? According to Elgan, blacklisted journalists are shunned by Apple and denied entry to invitation-only media events or early access to new product releases.
As previously reported by Fortune's Philip Elmer-DeWitt, last year's release of OS X Mountain Lion revealed Apple's "media pecking order." Journalists that were viewed as "Apple-friendly" by the Cupertino-based company were granted early access to the latest desktop operating system, while other journalists had to wait for the official release.
"Blacklist" is a loaded term and Elgan pointed out that he is not trying to draw a one-to-one comparison between Apple's press blacklist with the press blacklist maintained by China's communist government or the blacklist of Hollywood writers and directors that was created during the McCarthy-era "red scare" in America. However, he noted that the ultimate goal of all blacklists is essentially the same: "to make honest people lie."
On the other hand, Elgan also noted that all journalists — regardless of how Apple feels about their reporting — eventually get access to the same information. In this sense, the extent to which Apple's press blacklist affects media coverage of the company is probably minimal.
Here's how Apple closed on Friday.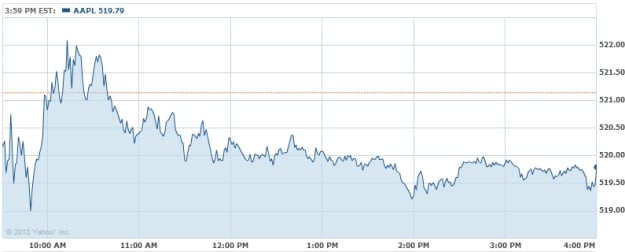 Follow Nathanael on Twitter (@ArnoldEtan_WSCS)
Don't Miss: Apple Supplier Returns Some Manufacturing to the U.S.