Is Apple Putting the Brakes on the iTV?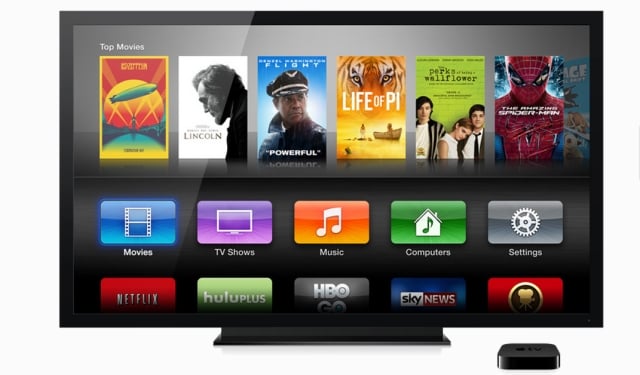 Will the debut of Apple's (NASDAQ:AAPL) long-rumored television product be held up by a lack of content? According to the unnamed supply chain sources cited by NPD Group's DisplaySearch research firm, Apple is developing multiple sizes of a 4K resolution television that will be released in the second half of 2014. However, the release of the so-called "iTV" may hinge on the Cupertino-based company's ability to acquire enough premium content to make its television a viable product.
DisplaySearch North American TV Research director Paul Gagnon noted that, "For Apple, selling hardware is partly a way to sell more software and content." In this sense, Apple's television will function primarily as a delivery system for content or app purchases.
Gagnon noted three goals that Apple must achieve in order to create a successful television product. First, Apple must sell enough units to generate a sufficient amount of revenue through its content sales. Apple may also have to compete with the popularity of its own Apple TV product. CEO Tim Cook revealed at this year's All Things D conference that Apple has already sold 13 million of its set top television devices.
Second, Gagnon noted that Apple must "offer a unique point of differentiation to capture market share from leading TV manufacturers such as Samsung (SSNLF.PK) and Vizio, while at the same time being able to sell the products for a high enough price to deliver typically high Apple margins." However, since Apple typically charges a higher price for its products anyways, this may not actually be much of an obstacle. Apple also has a proven track record for creating products with user-friendly interfaces that consumers love. Presumably the already well-established Apple ecosystem of content and apps will also be a selling point for an Apple television.
Finally, Gagnon noted that Apple will have to figure out how to keep consumers buying new Apple televisions in order to keep hardware sales from "flat-lining." The analyst noted that this may prove difficult in the television market since the TV replacement cycle is usually about "7-8 years." On the other hand, this may be a moot point if Apple is deriving most of its television revenue through content sales.
Although DisplaySearch foresees many difficulties with Apple's rumored television product, it should be noted that Apple has a history of disrupting established markets by introducing well-designed products that are quickly adopted by consumers. For example, Apple quickly dominated the digital music player market when it introduced the iPod. Apple may have also already solved its television content problem. Earlier this year, unnamed sources cited by Quartz reported that Apple was in discussion with various content providers.
Follow Nathanael on Twitter (@ArnoldEtan_WSCS)
Don't Miss: Major Apple Supplier Squashes Arizona Plant Rumors.