Is Apple Ready to Ditch Samsung Chips?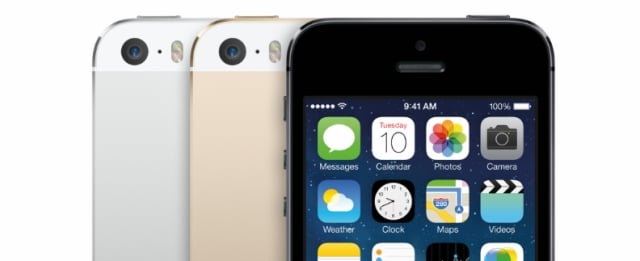 Rumors are piling up that Apple (NASDAQ:AAPL) will turn away from rival Samsung (SSNLF.PK) for its A8 chip that will be used in the next-generation iPhone, and instead commission Taiwan Semiconductor Manufacturing Co. (NYSE:TSM) to make the super advanced processor.
Taiwanese paper The Commercial Times first wrote about the rumor and that report was summarized by AFP. The report says that TSMC has already started producing the A8 chip, which will be used to power the next generation iPhone. The move would make sense for Apple, as Samsung is Apple's biggest rival on the smartphone market and the two companies are involved in several legal battles regarding patents. It's not exactly in Apple's best interest to provide its number one enemy with chip business. Samsung is currently the biggest supplier of the A7 chip that's used in Apple's iPhone 5S devices.
Another Taiwanese news source Tech News backed up The Commercial Times report, saying that TSMC will become the sole maker of iPhone chips when the next generation device is released. AFP also spoke to an analyst at a foreign company in Taipei who backed up the claims with, "This is another sign Apple has been shifting more orders away from Samsung. But how far Apple may push remains to be seen. It could be up to how much the Samsung-made parts and components could be replaced by those of other suppliers."
In late January, another report from DigiTimes came out also saying that TSMC and a few other companies had secured orders for the A8 chip, but not Samsung. According to unnamed industry sources cited by the Taiwan-based DigiTimes, three semiconductor product packaging companies will be sharing packaging orders for Apple's upcoming A8 chip. Amkor Technology (NASDAQ:AMKR) and STATS ChipPAC will each handle 40 percent of the orders, while Advanced Semiconductor Engineering (NYSE:ASX) will provide the remaining 20 percent share of the total packaging orders.
DigiTimes' unnamed sources also indicated that TSMC has already secured foundry orders from Apple for the A8 chip. "TSMC reportedly will start ramping up production using 20nm process technology for Apple's A8 chip in the second quarter of 2014," said the sources via DigiTimes.
In December, another rumor was reported suggesting that TSMC will supply between 60 and 70 percent of Apple's A8 chips by the end of 2015. The A8 chip is expected to power not only the next generation iPhone, but also new iPad models, the rumored iWatch, and even the revamped Apple TV.
While there are reports coming from all over making these claims, AppleInsider pointed out that rumors about a potential Apple partnership with TSMC have been going around since 2012 and nothing yet has come of it. While Apple may want to move away from using Samsung, such a shift would be complicated as Samsung has the huge production capacity necessary to manufacture iPhone parts. Previous rumors about TSMC have brought up that the company may not have the resources necessary for such a large undertaking. More about this potential partnership will likely be revealed as Apple gets closer to releasing the iPhone 6.
More From Wall St. Cheat Sheet:
Follow Jacqueline on Twitter @Jacqui_WSCS