Is Apple Really Losing the Tablet Market to Android?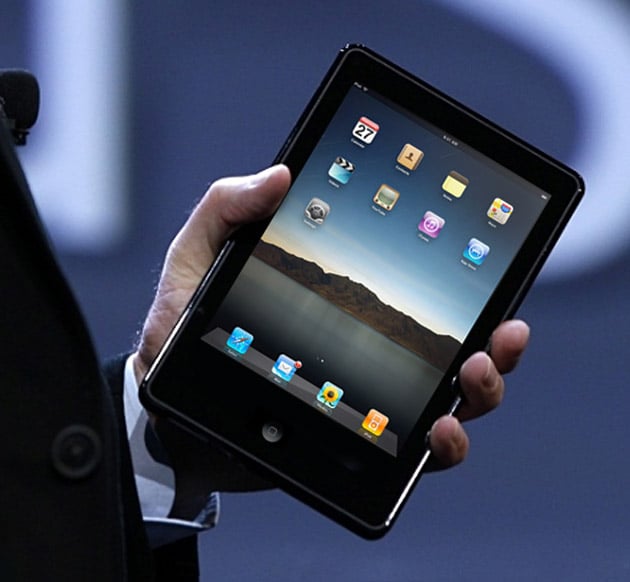 Is Apple's (NASDAQ:AAPL) iPad on the verge of ceding its tablet market crown to its many Android-based competitors? According to a new report from market intelligence firm ABI Research, the second quarter of 2013 signaled a sea change in Apple's worldwide tablet market dominance.
ABI Research identified three major events that led it to conclude that, "Apple's iPad family of products has passed the baton to the Android ecosystem." First, the market research firm noted that sales of Android-based tablets topped sales of Apple's iPads for the first time in the second quarter of 2013. According to IDC data, Apple sold 14.6 million iPads while various competitors sold a total of 30.5 million Android-based tablets.
Second, ABI Research points out that Android-based tablet vendors acquired 50 percent of the total tablet market revenues for the first time. According to the ABI Research's data, Apple secured $6.3 billion of the $12.7 billion total tablet market revenues in the second quarter of 2013.
Finally, the research firm notes that the average selling price of Apple's iPad fell 17 percent over the past year while the average selling price of competitors' tablets actually increased 17 percent. Since the iPad's average selling price is moving closer to the market average, ABI Research believes that this is a sign that Apple is losing its leadership position.
On the other hand, ABI Research senior practice director Jeff Orr admits that the iPad's average selling price drop is largely due to the consumer shift to smaller, lower-cost tablets like the iPad mini. "The 7.9-inch iPad mini represented about 60 percent of total iPad shipments and 49 percent of iPad-related device revenues in the quarter," wrote Orr. In this sense, the drop in the iPad's average selling price could also be interpreted as a shift in consumer size preference rather than a sign of Apple's overall decline in the tablet market.
It should also be noted that ABI Research is comparing one vendor's sales to the combined sales from multiple vendors that happen to share the same operating system. When comparing tablet sales by vendor, Apple's closest competitor — Samsung (SSNLF.PK) — is still a distant second place. According to IDC data, Samsung only sold 8.1 million tablets in the second quarter of 2013. Obviously, comparing iOS to Android is like comparing Apple to oranges.
Here's how Apple traded on Friday:

Follow Nathanael on Twitter (@ArnoldEtan_WSCS)
Don't Miss: Is Apple's Retina iPad Mini Launch on Hold?