Is Apple Testing the Low-Cost Market Waters with the New iPod Touch?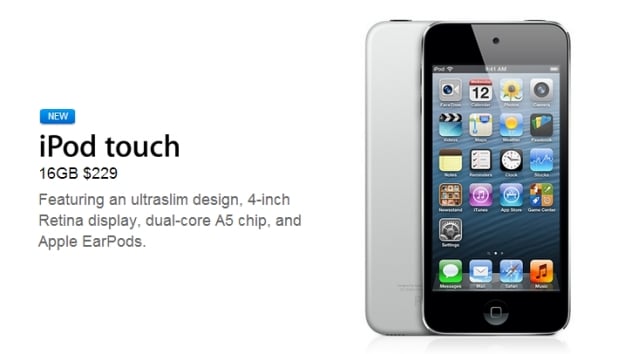 Is the recent debut of the low-cost iPod touch Apple's (NASDAQ:AAPL) first tentative step into the low-end device market? Although Apple is primarily known as a maker of premium mobile devices and computers, many analysts have urged the Cupertino-based company to start competing in the rapidly growing lower-cost product market.
Apple's new 16GB iPod touch retails for only $229 and could be a harbinger for more low-cost products to come. It is $70 cheaper than Apple's 32GB fifth-generation iPod and $170 cheaper than the 64GB version. Will Apple soon employ a similar pricing strategy for its iPhone device?
The Worldwide Developers Conference, where Apple traditionally announces new products, is less than two weeks away. Many analysts are predicting that Apple will soon release a low-cost iPhone that will have a plastic casing rather than the premium iPhone metal casing.
However, while the 16GB iPod touch is cheaper in cost, it is not cheaper in quality. It features the same type of casing and appearance of the more expensive versions. Rather than using cheaper materials, Apple opted to lower the overall cost of the product by stripping some features out.
For the 16GB iPod touch, Apple chose to remove the rear-facing iSight camera and a wrist lanyard attachment. Although these are great features to have on the device, removing them does not dilute Apple's overall reputation as a maker of high-quality mobile devices.
Could Apple be developing a similar high-quality construction, but low-cost price strategy for its iPad mini and iPhone product lines? These questions may soon be answered at this year's WWDC that begins Monday, June 10 and runs until Friday, June 14.
Apple closed down 0.41 percent, or $1.85, at $449.73 on Friday. Here's how Apple has traded over the past week.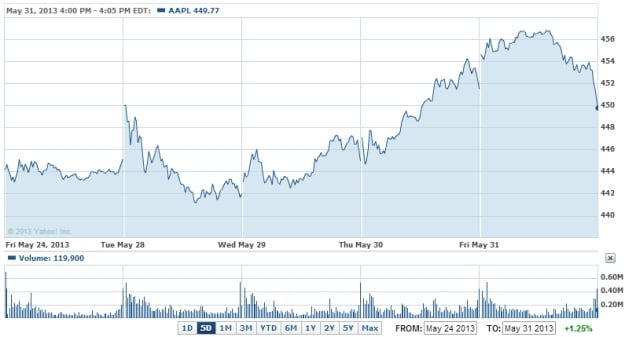 Follow Nathanael on Twitter (@ArnoldEtan_WSCS)
Don't Miss: Apple Celebrates iPod Touch Milestone With New Model.