Is Apple TV About to Be Cracked Open?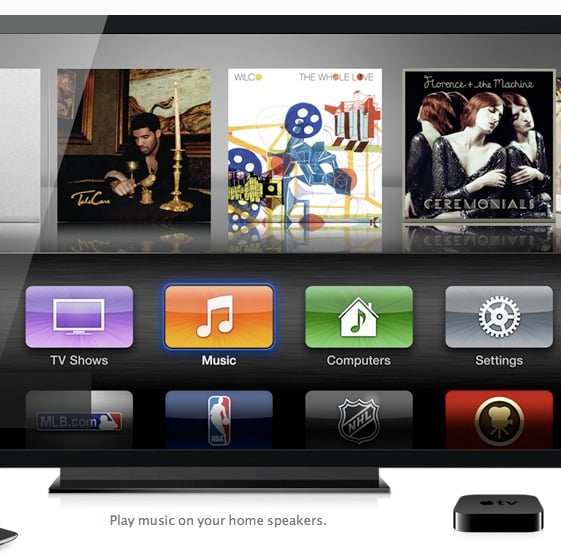 Is Apple (NASDAQ:AAPL) about to shock everyone with an unexpected Apple TV announcement at this year's Worldwide Developers Conference? Most pundits and analysts have predicted that Apple's major WWDC announcement this year will be about its long-rumored music streaming service that has already been dubbed "iRadio." However, there is at least one analyst who believes that Apple has a far greater surprise in store for developers this year.
Renowned Piper Jaffray analyst Gene Munster is predicting that Apple is about to revitalize its Apple TV product. "The wild card — because there is always a wild card at an Apple event — could be they are opening up their apps platform for Apple TV. As it stands, you have to be invited by Apple to develop, so the idea to open it up would be something that is pretty meaningful," stated Munster via CNBC.
Apple TV is Apple's digital media receiver device that is designed to handle streaming media from the iTunes Store, as well as outside content providers such as Netflix (NASDAQ:NFLX). Cracking open Apple TV for application developers could be Apple's first step towards evolving their so-called TV "hobby" into a central entertainment hub for consumers' living rooms.
If developers could build apps and games for the Apple TV, it could potentially usurp the traditional video game console as well as traditional television viewing habits. There is already a growing trend of consumers migrating from watching broadcast television to viewing content online. Apple has embraced this trend by recently including the CW Television Network on Apple TV.
CNBC notes that Apple TV currently only has 10 apps. Opening up this product for developers could generate a wellspring of interest in Apple TV, as well as another source of revenue for Apple. "Opening up the platform for all developers would get more people thinking about the TV," noted Munster.
Will Apple TV soon become the primary digital content delivery hub in America's living rooms? Stay tuned for this year's WWDC that kicks off Monday, June 10.
Follow Nathanael on Twitter (@ArnoldEtan_WSCS)
Don't Miss: 5 Things to Expect From Apple's WWDC.