Is Apple TV About to Get Even Better?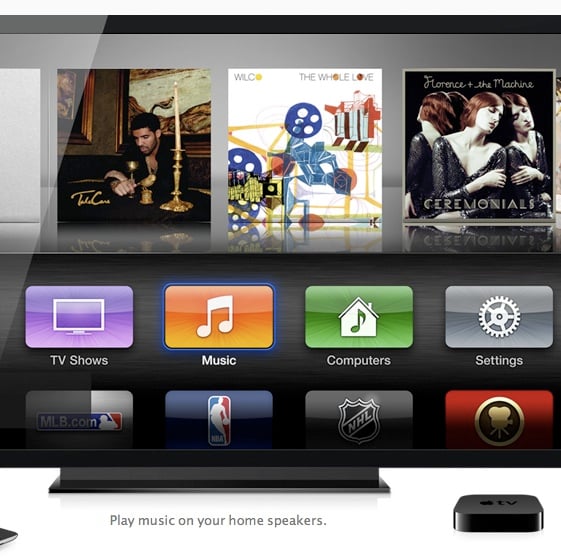 Is Apple (NASDAQ:AAPL) TV on its way to becoming the primary entertainment hub in consumers' living rooms? Sources told Bloomberg that Apple may soon be reaching a deal with Time Warner Cable (NYSE:TWC) that would give cable subscribers access to channels through the Apple TV device.
Apple is also said to be hiring Pete Distad, an executive from Hulu, an online video service. Distad is expected to help the Cupertino-based company negotiate additional deals with various cable companies. A deal with Time Warner Cable is expected to be reached in the next few months.
The addition of Time Warner's cable channels could prove vitally important for Apple TV's future. Many users already view cable programming through similar streaming devices like Roku. Other consumers use Microsoft's (NASDAQ:MSFT) Xbox to stream content. However, Apple TV's $99 price gives Apple a distinct cost advantage over the Xbox.
At the All Things D conference in May, Apple CEO Tim Cook noted that Apple had already sold more than 13 million Apple TV devices with practically no marketing.
"It's not necessary for Apple to remake the media industry to sell a great TV product. They are methodically adding to Apple TV," Enders Analysis analyst Benedict Evans told Bloomberg.
Apple TV began as a way for users to watch iTunes content on their televisions. However, as more viewers migrate from watching traditional scheduled programming to on-demand, Internet-based TV viewing, Apple TV could become an increasingly important device for providing consumers with access to content from other companies.
Follow Nathanael on Twitter (@ArnoldEtan_WSCS)
Don't Miss: Can a Korean Expansion Give Apple a Much-Needed Boost?